The Voices of our Community: The Shop Miami
This week, Founder of 'The Shop Miami', Calyann Barnett, shares her story on building her unique business in the heart of Wynwood.
Dec 9, 2022 · 6 Minute Read
---
What is "The Shop Miami"?
The Shop Miami is a 6300 square ft curated wonderland and event space. We combine OPPORTUNITY + RETAIL DISRUPTOR + CONSUMER DESTINATION. The modular design and RGB LED lighting options in our space also create the ideal environment for complete brand takeovers, activations, and events.
We are a creative, timeless, and unforgettable solution to today's retail issues in an immersive shopping experience. The Shop is a permanent pop-up shop offering short-term, full-service, and flexible leases to a rotating selection of brands to increase visibility, accessibility, and market shares.
We allow online retailers to connect and engage with customers in a real-world setting, as well as increase brand presence and awareness in Miami.
The idea for The Shop Miami arose organically, initially conceptualized to cultivate a retail presence in the area for my client Dwyane Wade.
Create PR and social media buzz
Increase presence and awareness in South Florida
Market research
Real-world application for online retailers
Connect with customers
Create digital content
Launch new or limited-edition products
Experiential marketing
Brand loyalty
Cross-brand visual merchandising
Engage consumers offline
Tell us how you plan on curating the space?
We know our local Miami customers. We are them. We always want at least 25% of our floor space dedicated to brands that speak to us. The rest of our brands are curated based on Miami's social calendar of events. A culturally appropriate mix of high, low, established, and emerging brands. Our focus is on brands unavailable in Miami or only available online.
Ultimately, I rely heavily on my 15+ years of experience as a top Stylist and Creative Director, combined with my instinct, to determine the vendors we seek.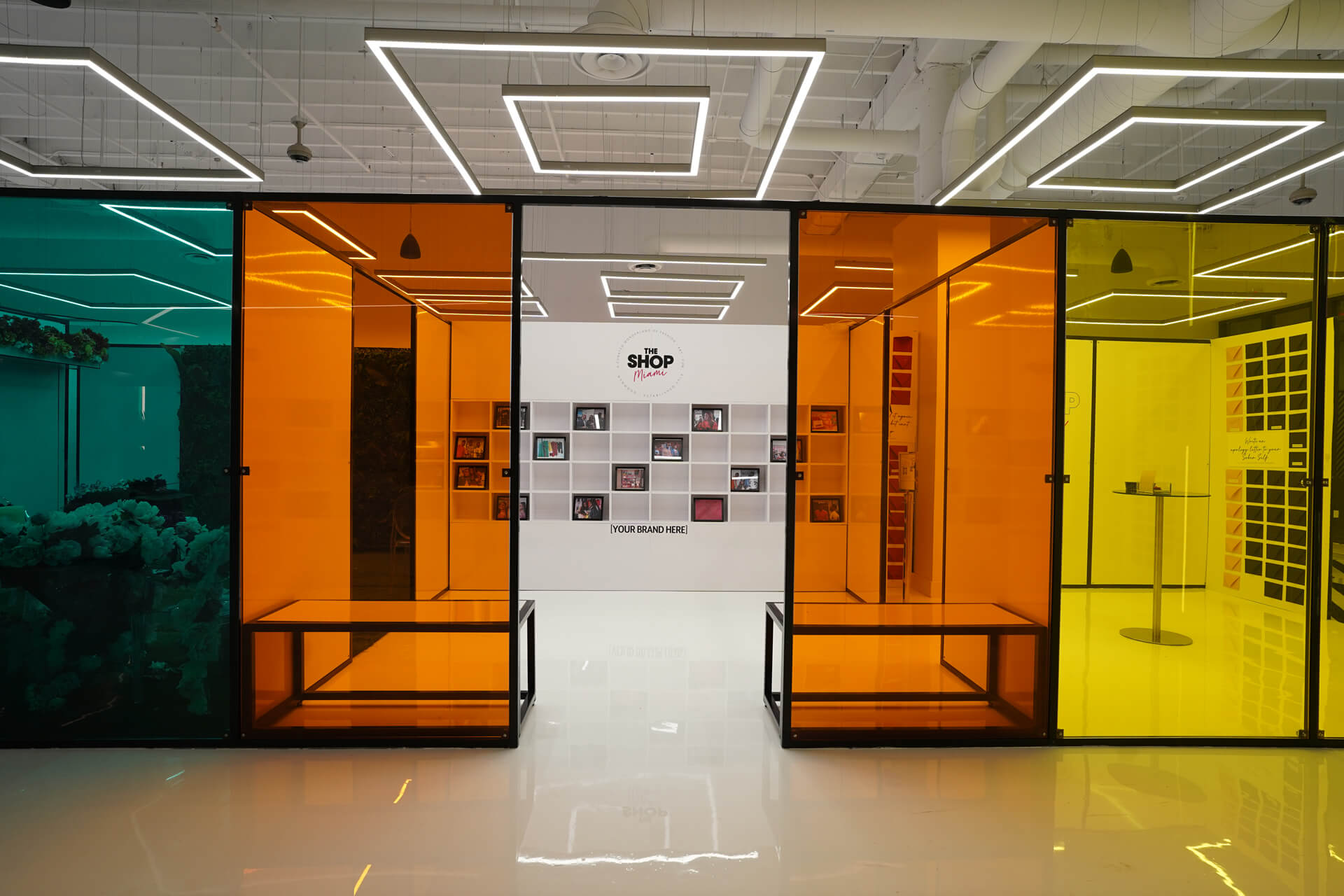 What categories of products are you interested in?
I have a wide range of interests and very eclectic taste because our customers come from around the world… so they are exposed to brands from around the world. In addition, technology has placed the global market in the palms of millennials hands, giving them access to goods from all over. Our product categories are fashion, accessories, cutting-edge consumer goods, and home goods.
The Shop Miami's business model is the perfect controlled environment for market or product testing, forming the ideal incubator for retail tech developers, beta testing, and integrating new data-driven technology.
Interactive Displays
Augmented Reality Fitting Rooms
Mobile Shopping Walls
Facial Recognition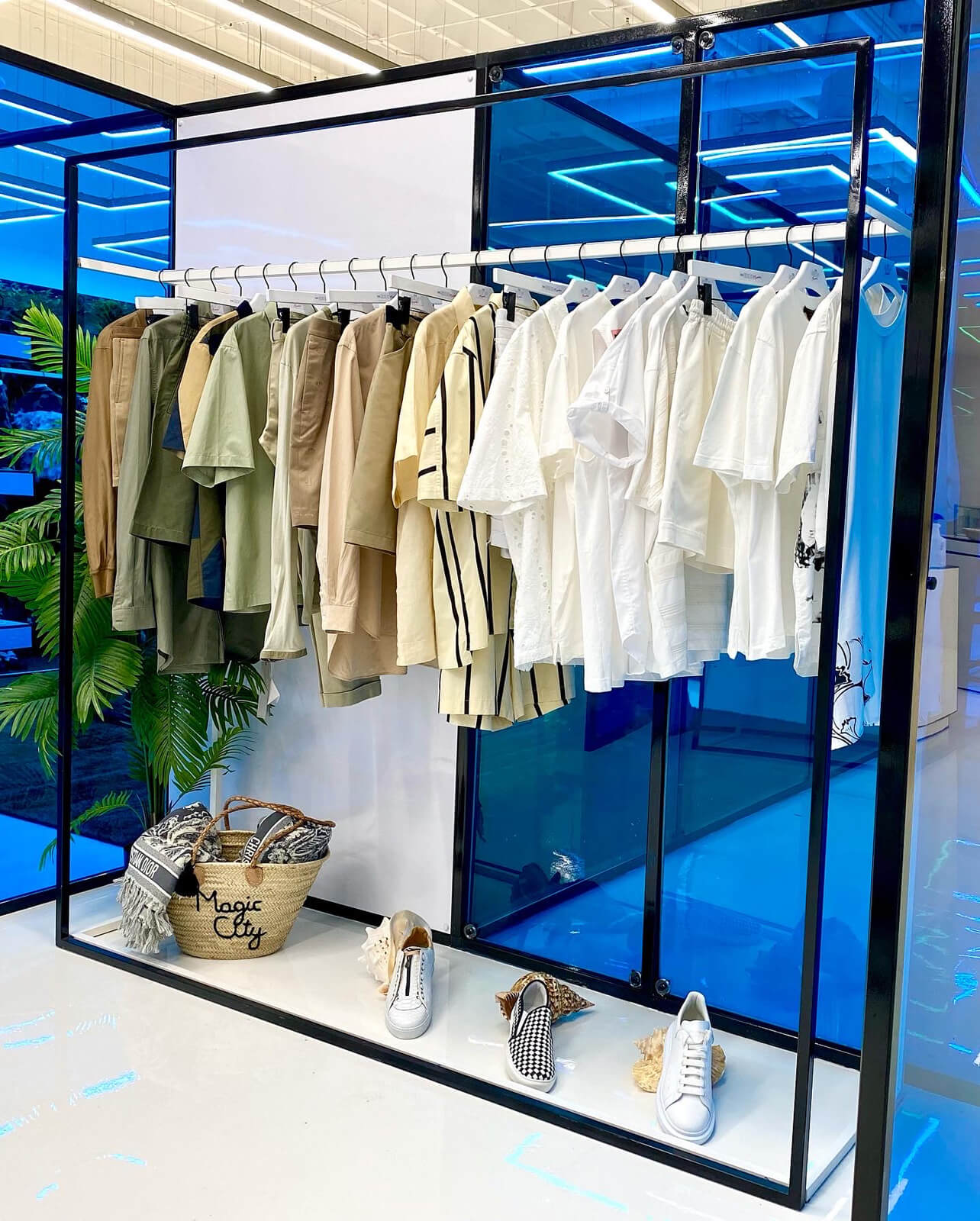 Why Miami/Wynwood?
Besides the 100 cranes?
Miami is my first home. I grew up here. In 2004, when I graduated college, I left for New York, vowing never to return. Miami was a big town with a small-city mentality- no place for a creative. I started noticing the change and development during my trips to see my client. I decided to move back in 2012 and worked closely with luxury brands in the Design District to build awareness and educate them on studio services for stylists and VIPs. My success in accurately predicting trends and purchasing habits strongly influenced the products offered by luxury retailers in the Design District.
The average customer, local or visitor, cannot afford the Design District prices. I wanted to create something inclusive that reached a wider audience. The most important three words in retail are LOCATION, LOCATION, and LOCATION. Wynwood is ideally situated in the middle of Miami… and The Shop Miami is in the center of Wynwood. The influx of new retail centers, restaurants, and art galleries attracts a diverse demographic. Miami has evolved into a cultural leader and world-class "Gateway City,"- and Wynwood is its heart.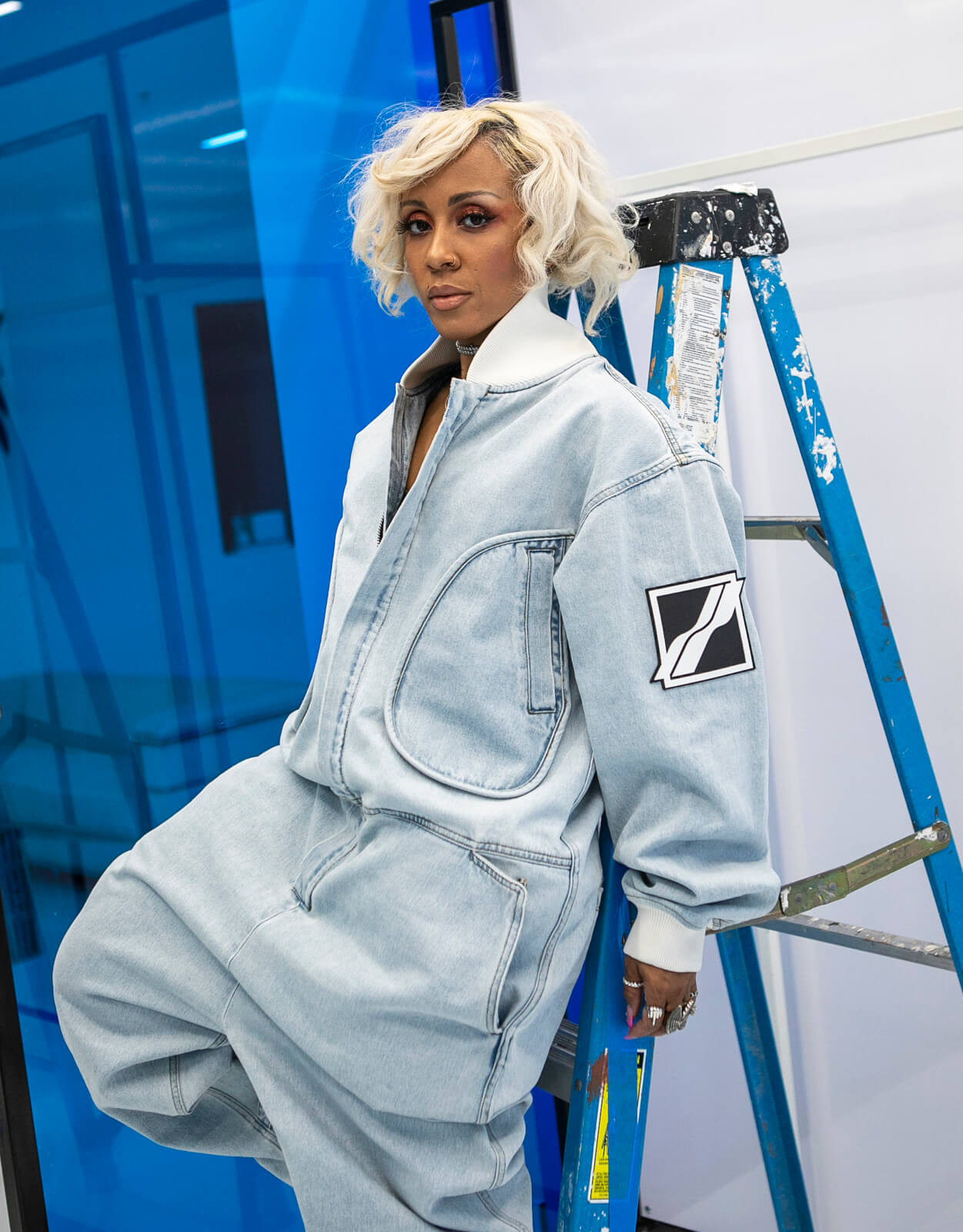 What is important to you and your message as a business owner?
Opportunity is important. Diversity is essential. Equality is our future. Our mission is to establish a retail community for designers and consumers dedicated to offering creative solutions to increase visibility, accessibility, and market shares for brands historically overlooked.
We aim to neutralize the fashion industry's long history of cultural appropriation by identifying, connecting, and empowering the often-unacknowledged black talent at the epicenter of fashion's creative inspiration.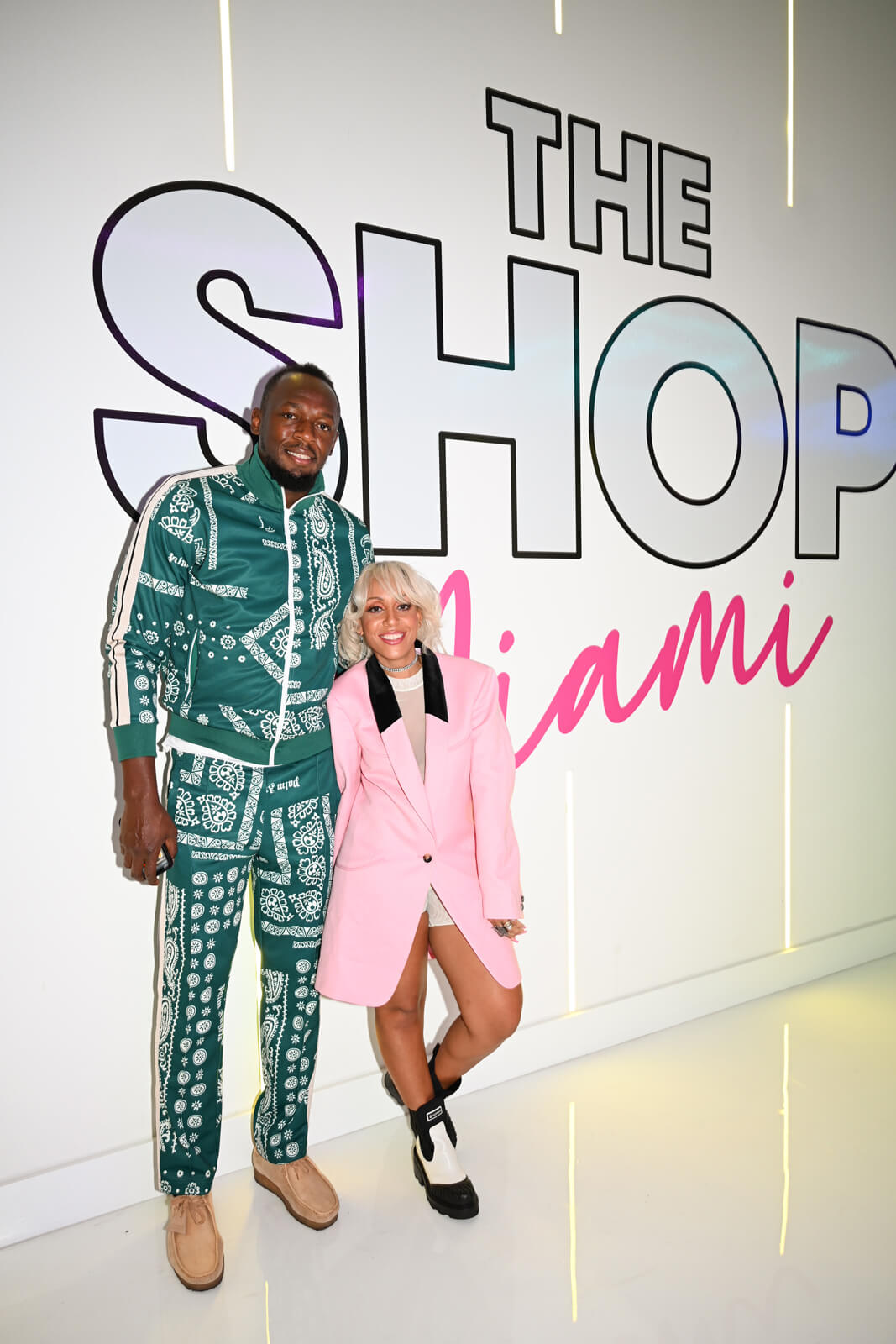 What differentiates you from the others?
How much time do we have? There is nothing else like this. Diversity is in our DNA. The Shop Miami is founded, operated, and designed by women of color, along with co-owners Dwyane Wade and Chris Paul. At The Shop Miami, we are committed to using our platform to provide exposure and promote emerging designers, especially those of color.
Our short-term flexible leasing structure lets the vendor determine the appropriate time to achieve their desired goals. It removes the stress caused by financial commitments for brands looking to test the market or a product. This ensures that the businesses are not over-stretching and tying up resources on long-term lease agreements. The turnkey services in our leases combat the logistic and operational headaches usually experienced when entering a new market. We handle POS, staffing, inventory management, and marketing. In addition, our team works with each brand to outfit their fully furnished shop-in-shop and bring their story to life. Each theme has distinct design elements, which convey the mood and message while complementing the vendor's merchandise.
Plus, our ability to operate as an event space sets us apart from others.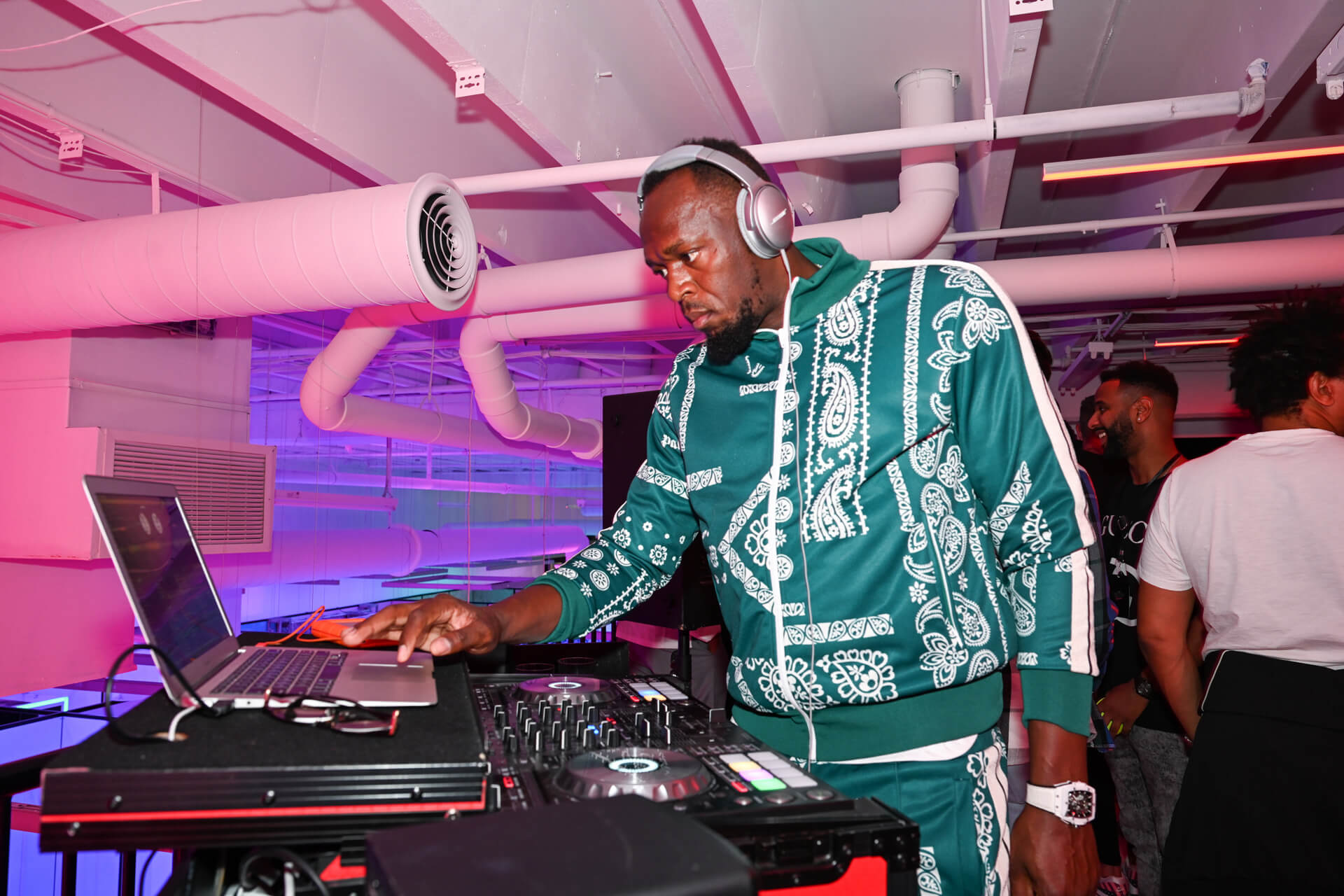 What's the biggest challenge you had to overcome to launch this project?
Besides the pandemic, raising capital!!!
If 2020 did nothing else, it exposed the inequalities faced by people of color. There is a lack of access to viable sources of capital for black entrepreneurs, usually resulting in business closures within the first five years. I self-funded about 85% of The Shop Miami. I accepted a few styling projects I usually would have passed on to cover the build-out cost. The lack of capital caused delays that, without the grace and generosity of my landlords, would have been detrimental to our launch. Now, onto the next challenges… under-representation and increasing the percentage of retail sales going to Black-owned businesses of the $1.7 trillion spent by Black people.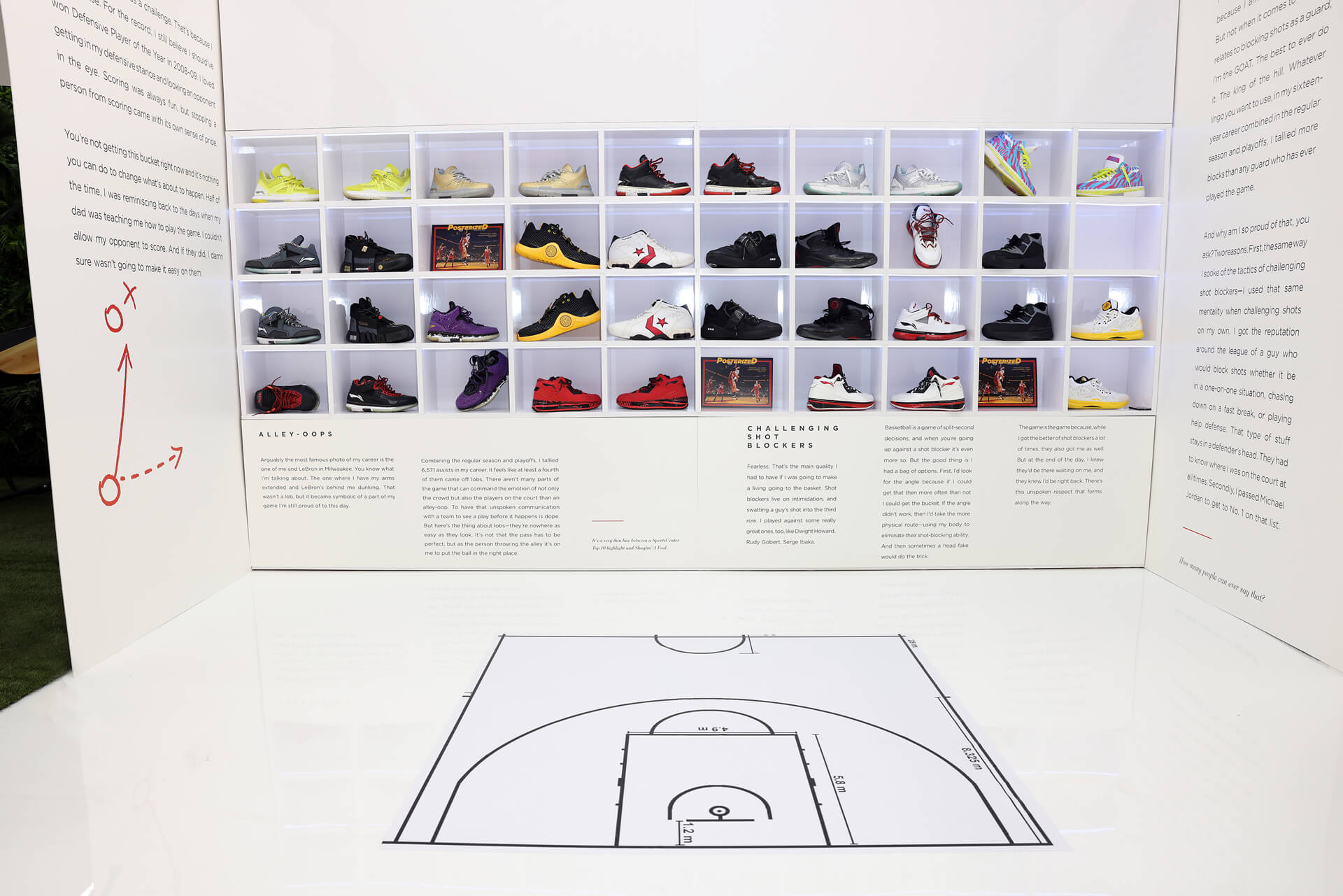 How can our community support your launch?
It is great to have a company like Mana Fashion as a driving force behind uniting the fashion industry in Miami. On a broader level, amplification and awareness to customers and brands help support our launch.
On a micro level, we are looking for established brands or corporate partners to help us continue our mission to create a diverse industry in Miami. We were lucky enough to partner with Levi's in our temporary location to subsidize the rents for four brands of color. We then realized the vital role such partners play in their success. The support of corporate partners will have a substantial impact through initiatives such as collaborating, subsidizing leases, and organizational and production mentorship to black designers.
Please share how the audience can discover more about you.
The best way to learn more about The Shop Miami is by visiting us at 100 NW 25th Street Miami, FL 33127. You can also follow us on Instagram @theshopmiami or go to our website theshopmiami.com and sign up to receive updates. We are currently rebuilding our e-commerce site so our customers worldwide can still have access to us.
---