About
---
Mana Fashion's mission is to connect South Florida's fashion professionals and serve as a communal source for industry resources.
Our community includes designers, manufacturers, suppliers, buyers, stylists, educators, patternmakers, retailers and more.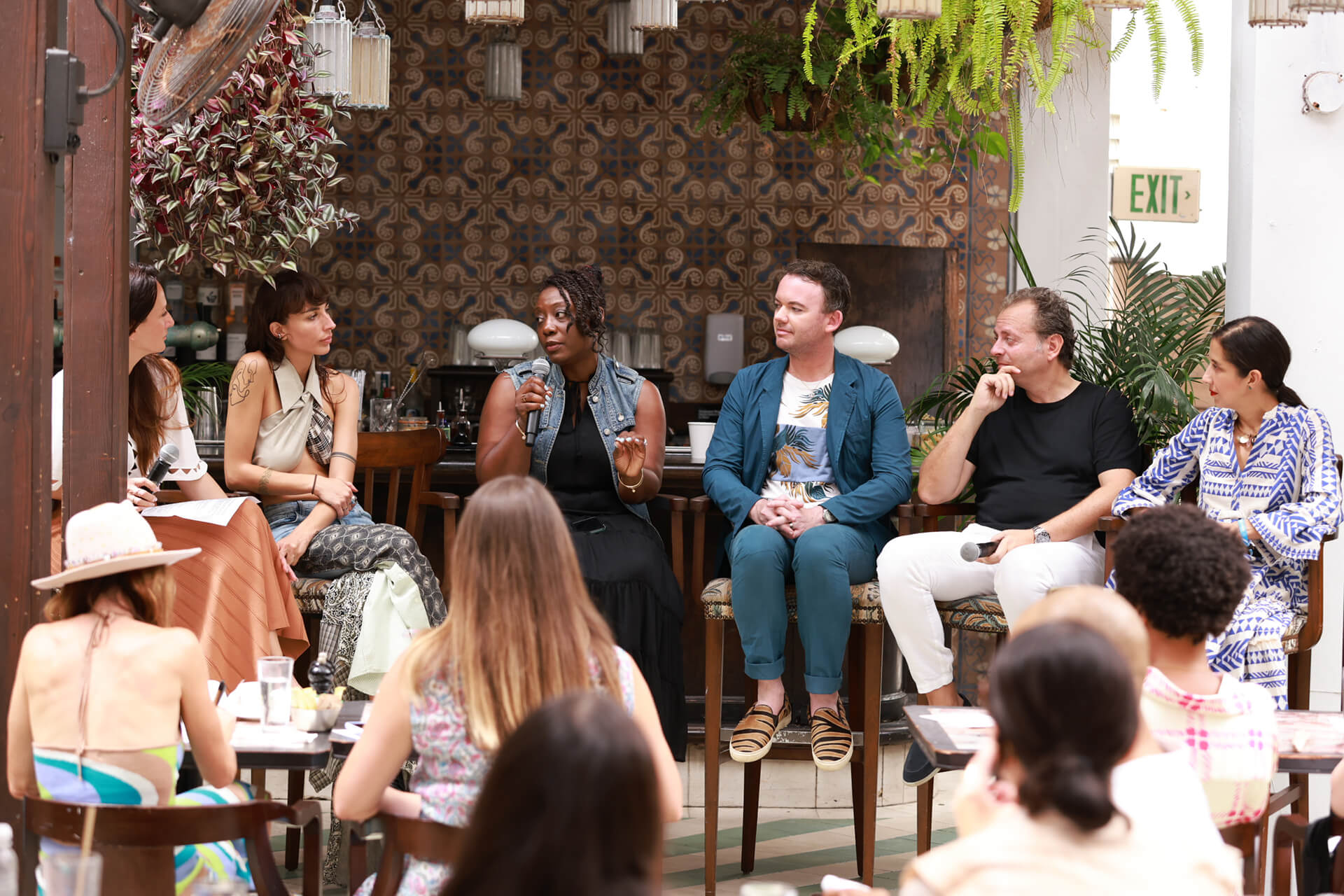 Martu Freeman-Parker (Director, Mana Fashion) speaking at the Paraiso Miami Beach panel
Our main focus is building a fashion community that supports sustainability, technology, and entrepreneurship.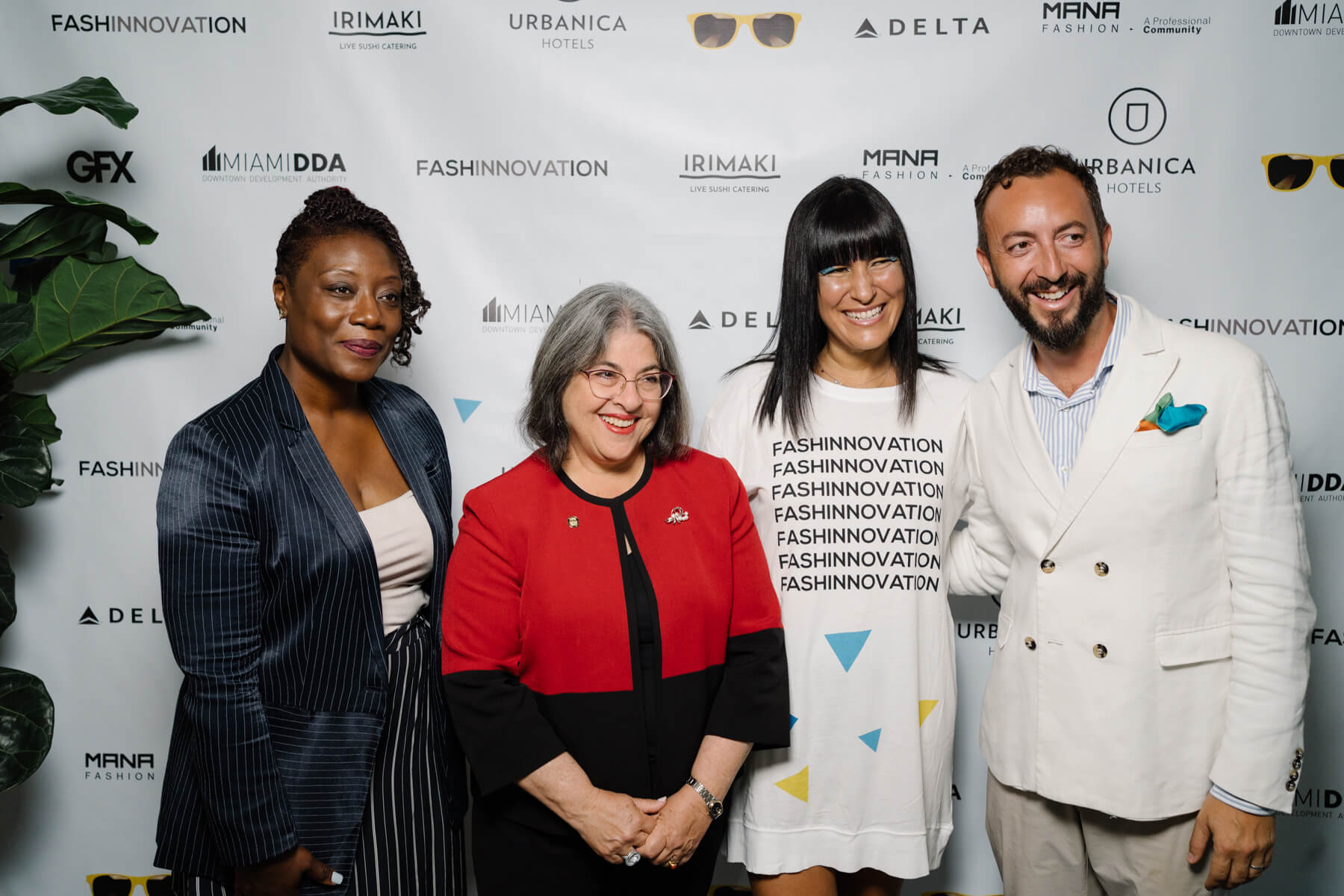 Martu Freeman-Parker (Director, Mana Fashion), Daniella Levine Cava (Mayor, Miami-Dade County), Jordana Guimãres (Founders, Fashinnovation) Stefano Galassi (Fashion Advisor/investor)
Our goals include building showrooms, a textile resource center, co-working, event and retail spaces in the downtown Miami Flagler District.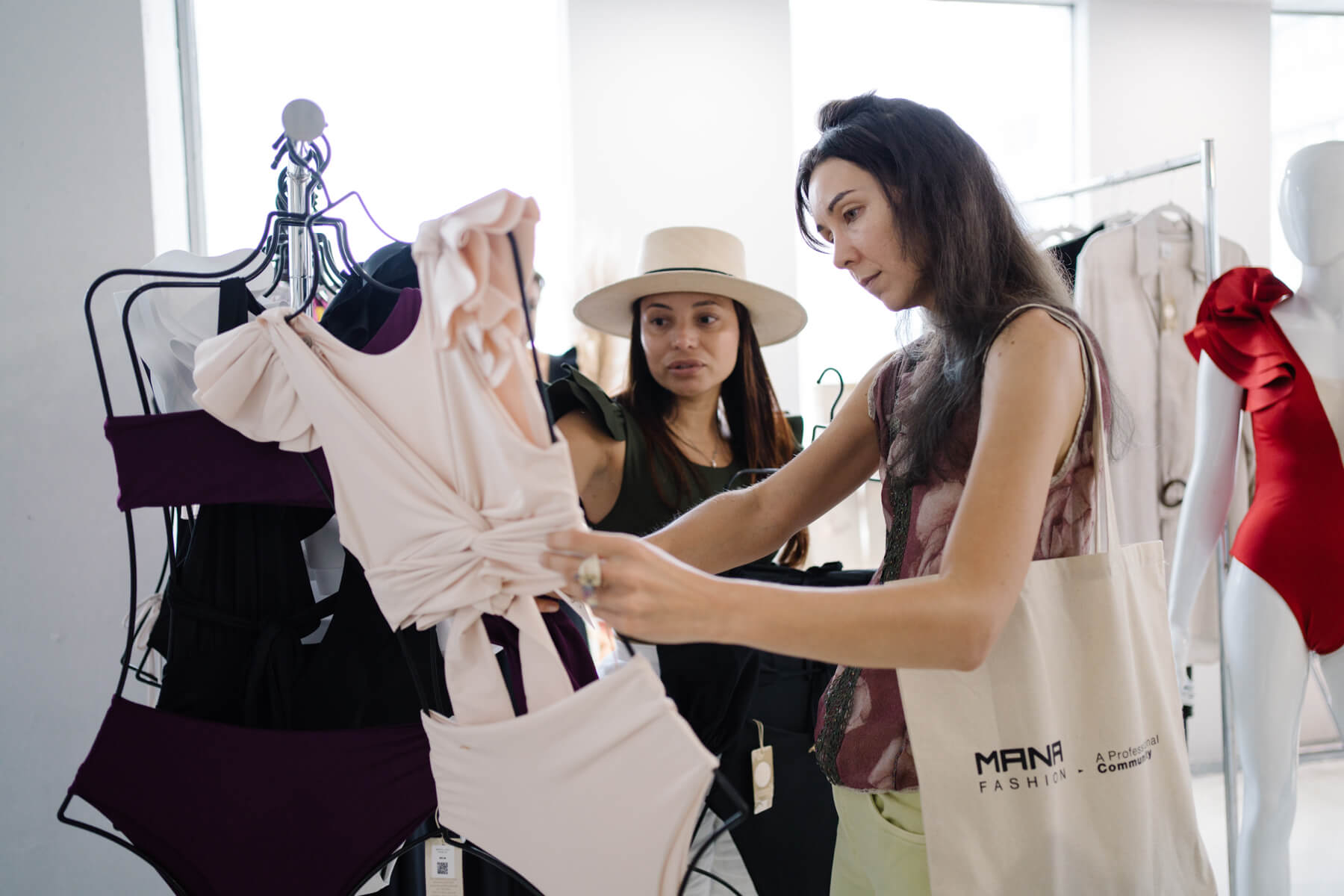 Shoppers at the Mana Fashion Pop-Up Bazaar event at Ocho Blanco in Downtown Miami
If you are an aspiring or current member of the fashion industry, applications are now open to join our community. Get started by clicking below.