Flagler District
---
When one thinks of the leading cities for fashion, locales like London, Paris, New York, Milan, and Tokyo come to mind. The words fashion and Miami in the same sentence sound almost peculiar. Despite the amount of homegrown talent that the area has produced, Miami has simply never quite coalesced into a fashion industry node. This is especially surprising given its long history as a key contributor to fashion in the Western Hemisphere.
In the late 1800's, fashion began to take off in Miami thanks to Henry Flagler extending the Florida East Coast Railway to Miami, bringing the best of East Coast society with him. This influx of stylish northerners led William & John Burdines to launch their legendary namesake department store, Burdines. They opened the flagship location in Downtown Miami and later expanded to West Palm Beach, Fort Lauderdale and throughout the entire southeast region of Florida. It later went on to be referred to as Macy's-Burdines after being acquired by the large international corporation before being absorbed into the Macy's brand entirely. The original Downtown Miami location permanently closed its doors in 2018.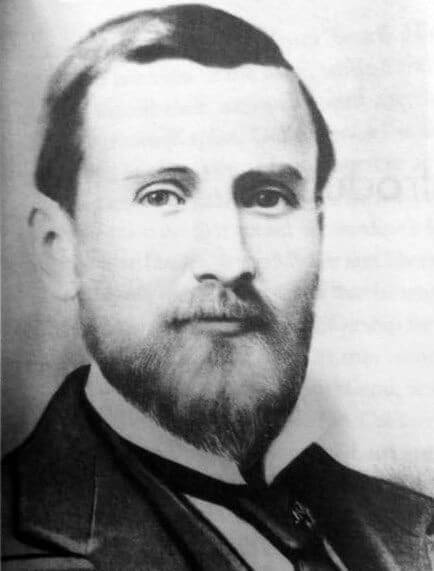 Miami Pioneer William Burdine: (30 September 1843 - 1 February 1911)
Founder of WM Burdine & Son, later renamed Burdines
The Burdines store at 22 East Flagler Street was pivotal to the growth of Miami due to its prime location, modern architecture, and the number of tourists that it brought to the city. This was especially important since seasonal tourism was the largest catalyst for Miami's growth in the early 1900's. Many also argue that the opening of Burdines brought many other fashion retailers to the area, proving that Miami was a viable market.
The end of World War II brought a large influx of newcomers to Miami, which resulted in a boom in commerce. Some of the best boutiques opened along Downtown Miami's Flagler Street and were thriving between the late 1920's and into the late 1950's. Unfortunately, this success did not last, as many Miamians decided to move to surrounding suburbs with larger living spaces.The national push to extend the federal highway systems forced out many families whose homes were in the way. This resulted in lucrative businesses relocating to suburban shopping malls, their Downtown Miami storefronts replaced with cheap luggage, jewelry, and clothing shops.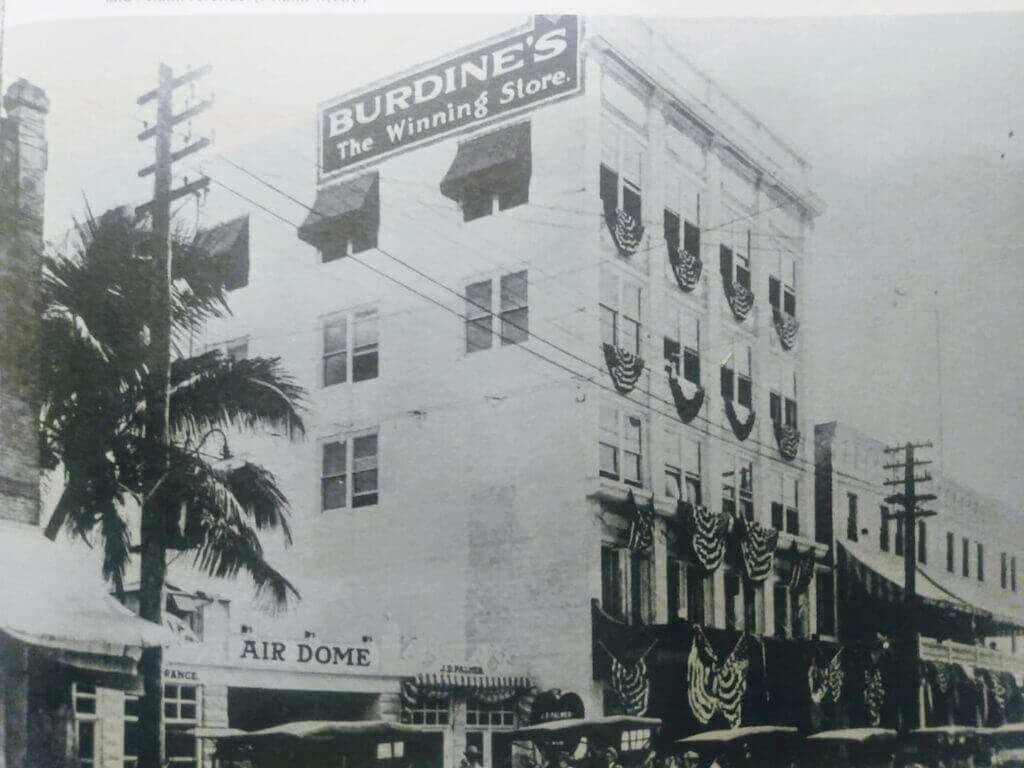 Downtown Burdines Flagship store located at 22 East Flagler Street
The federal highway extension also severely impacted Wynwood. The once ultra-safe and prospering community quickly began to struggle when the construction of I-95 commenced. Many middle-class families left, leaving the impoverished behind. During the 1970's Wynwood was still known for garment manufacturing which attracted buyers and shoppers from Latin America. It was one of the main tourist attractions in Florida which lasted until the 1980's when South American economies started suffering and racial unease in Wynwood grew.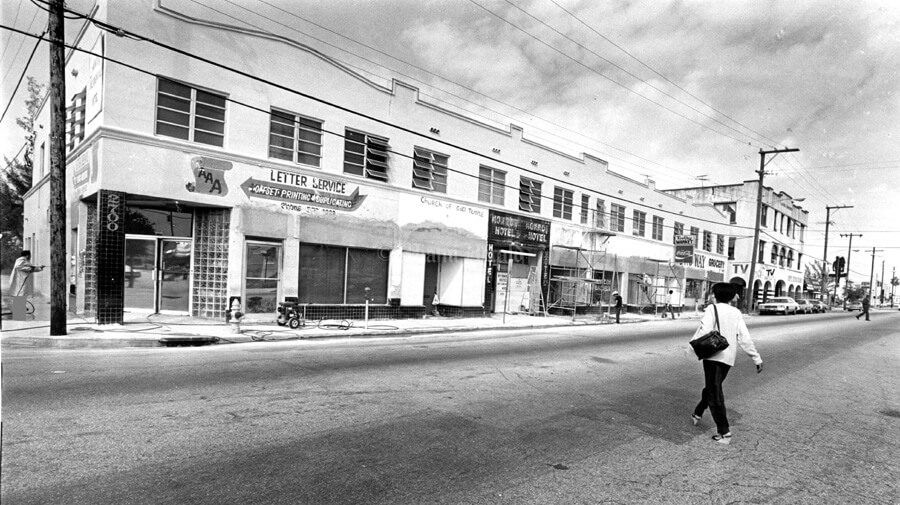 Wynwood garment district in the 1970's
Miami has had some success with retail since then, with top notch shopping malls and experiences in the Design District, Bal Harbour, Aventura Mall, and Brickell City Center, to name a few. However, the city has lacked the proper infrastructure, growth opportunities, and roadmap for a true fashion ecosystem to fully develop and support an entire industry.
Now, more than ever, we are seeing an opportunity to unite and nurture the fashion industry in Miami. There are many talented designers, suppliers, and other creative professionals who would benefit from access to a robust fashion industry ecosystem. Our intention is for Mana Fashion to be the platform that provides these sorely needed opportunities. With Miami's unique geographic position, it has a natural advantage of proximity to Latin America, the rest of North America, and Europe. This intersection of markets and cultures allows for collaboration, mutual growth and success.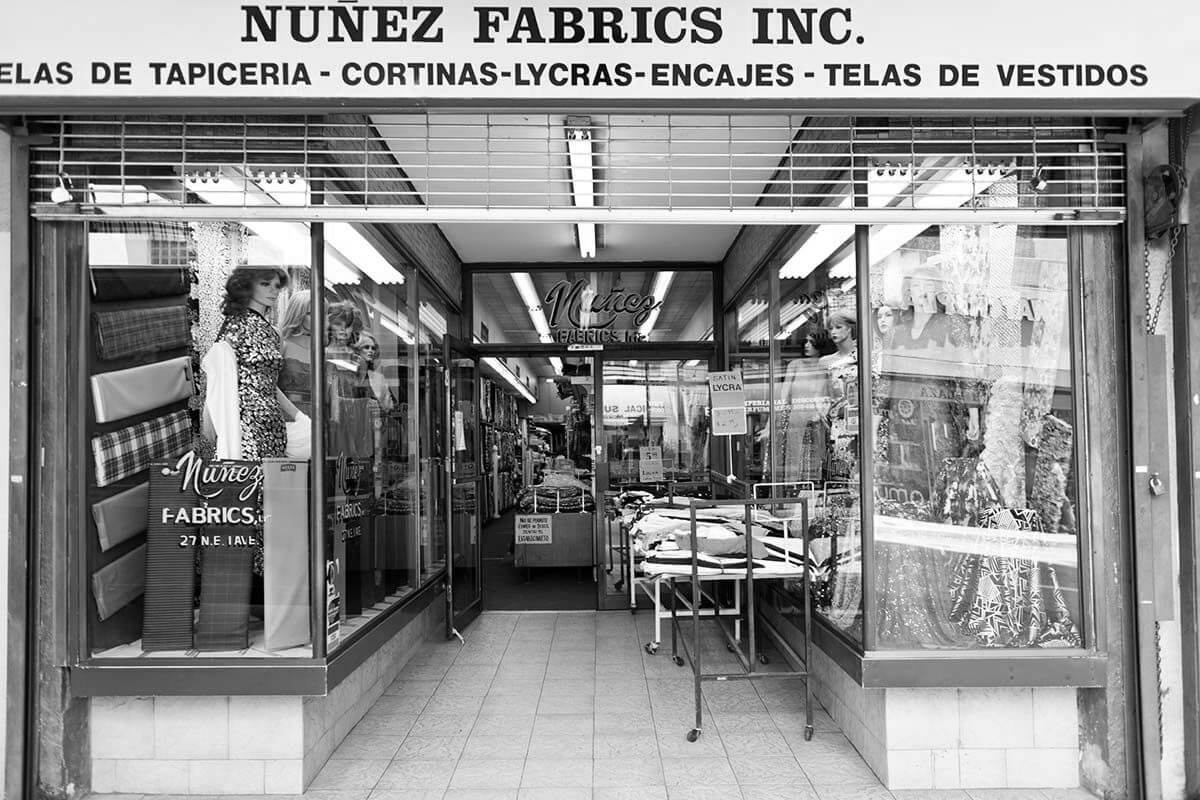 Local fabric shop in downtown at 27 NE 1st Ave
Mana Fashion is designed to support and promote the current talent in Miami's fashion industry, creating a platform and a voice for those who have not yet reached their goals but wish to expand their professional capabilities. We will serve as a support system for the fashion community through networking, events, and investment opportunities.