The Voices of our Community: Sneaker Impact
This week we visited Moe Hachem, CEO of 'Sneaker Impact', a socially responsible organization that recycles gently used sneakers to keep them out of landfills.
Oct 27, 2022 · 5 Minute Read
---
Hi Moe, please explain what Sneaker Impact is to the audience.
Sneaker Impact is a Miami-based business dedicated to EXLOS, an acronym we coined meaning Extending the Life of Sneakers. We've been exporting sneakers to help developing economies for over 30 years. None of the products we take on are sold in the U.S. We aren't competing with retailers or brands. We take on damaged and worn sneakers and return them to our warehouse where they are sorted, separated, and placed in markets where sneaker companies aren't willing to go. We place the sneakers internationally, which provides individuals with the opportunity to create micro businesses. Many people mistake our mission for charity, but it isn't. We know that real empowerment comes with the ability to help underserved communities generate income.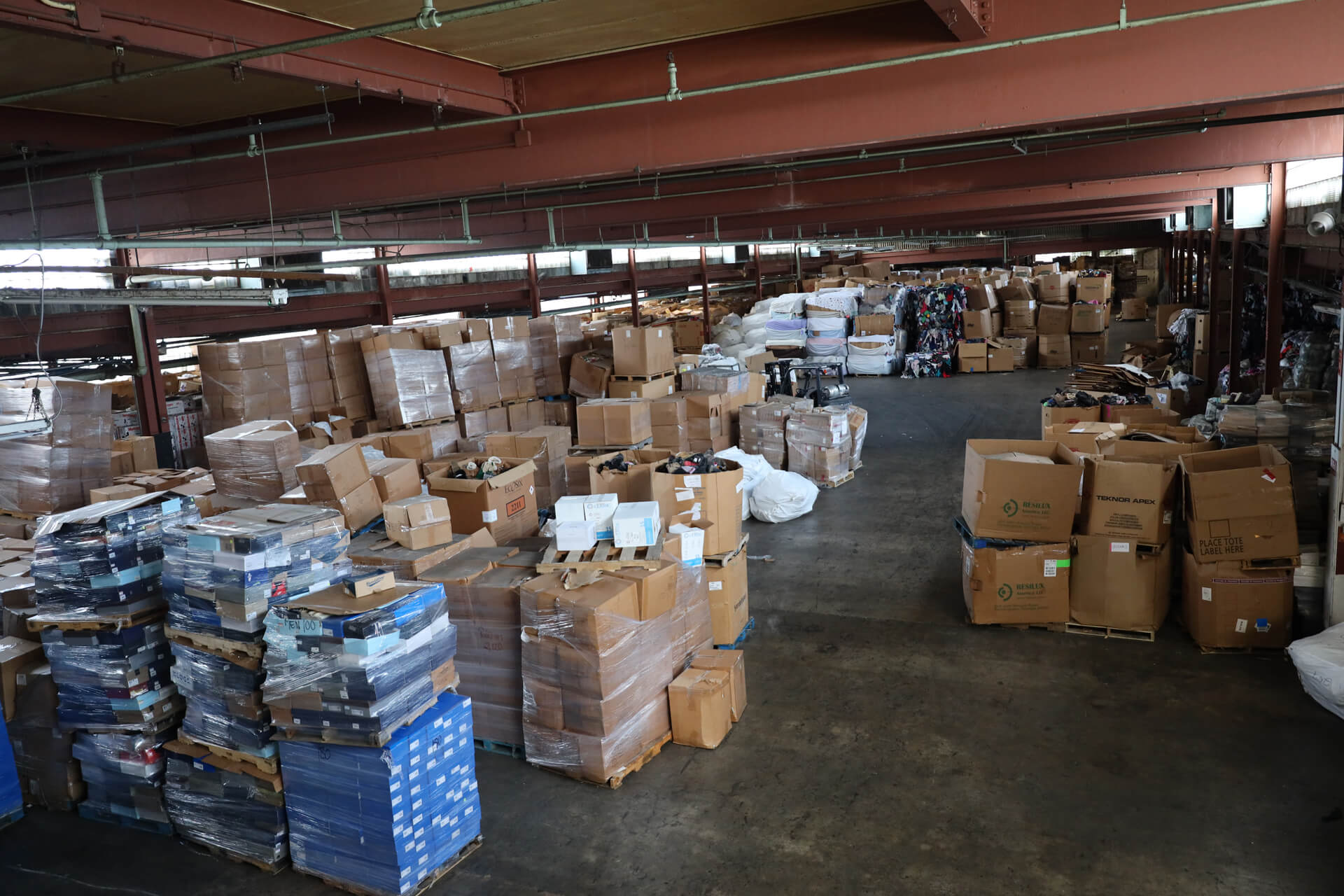 Why did you decide to address sneaker waste versus other apparel categories that also end up in landfills?
We were already in the export business working with retailers and found that sneakers were needed in a greater capacity in these developing economies. What is taken for granted in the U.S. is a much-needed commodity in underserved countries and communities. Sneakers are literally the cars for people in countries like Honduras or Haiti. Collecting sneakers was a natural addition to our business and makes an immediate difference.
Can you touch on Micro Business? How does Micro Business work in third-world countries?
If you've visited marketplaces like a farmers market in the U.S., other countries have similar marketplaces. Our sorters here in Miami coordinate with people in their native countries to create a small supply chain for these shoes that would end up in landfills. It's a fairly simple concept, allowing people to create a small economic circle.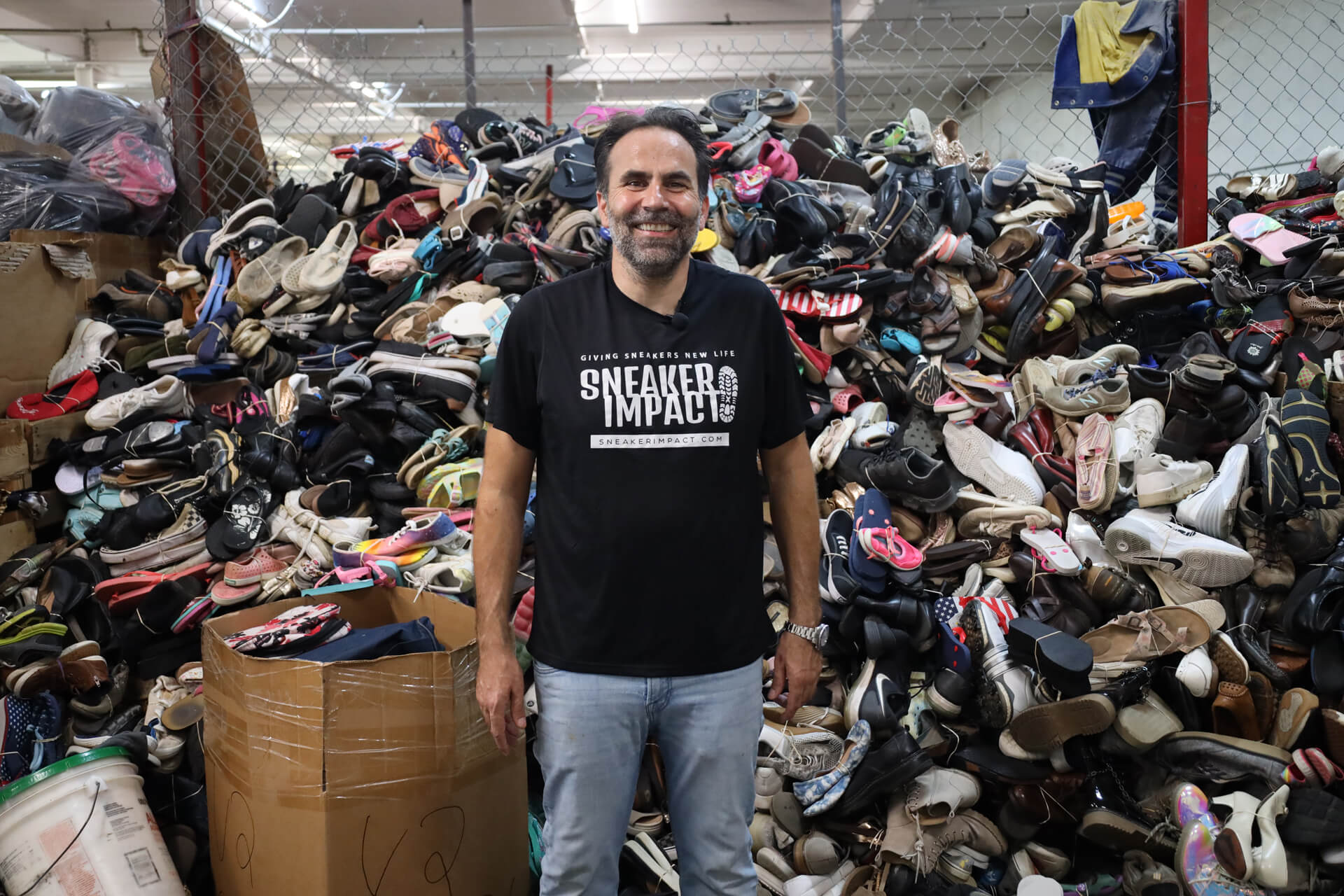 Do you have drop-off locations? If so, where? How do the drop-offs work?
We have partnerships with local and national retailers and gyms. We are constantly working to expand our network of drop-off locations, but the most difficult aspect of getting more boxes inside stores and various locations has been explaining that there isn't any cost to the gym, retailer, or organization. This interview is the best way for us to expand our reach and educate businesses, because we also provide bags for individuals. Anyone in the U.S. can visit our website and request a pre-labeled bag. They can fill it up with sneakers and simply drop it off at FedEx.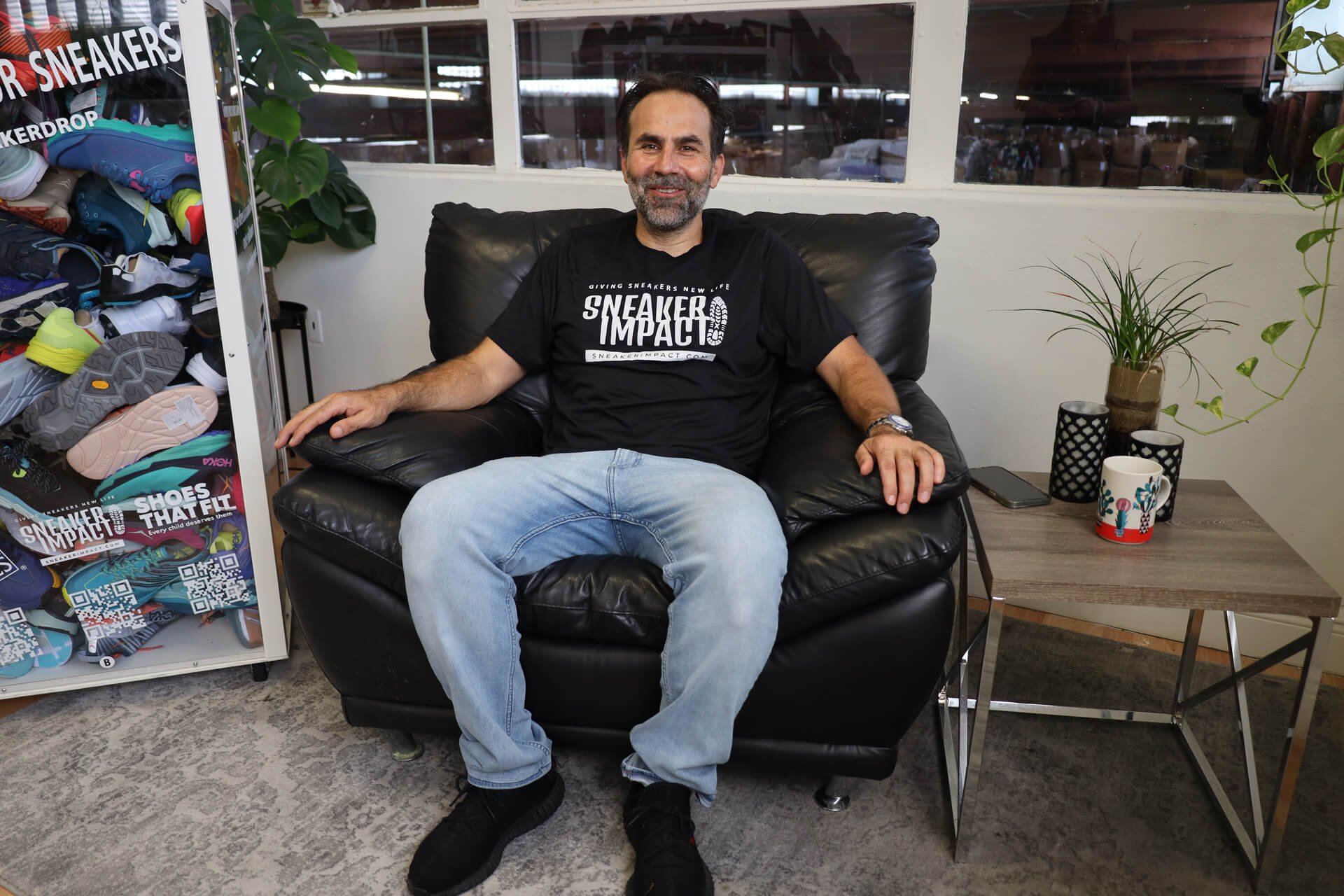 What is the biggest challenge you've experienced in building your platform?
A big challenge has been connecting with retailers and brands who have large amounts of sneakers available. Most of our work is done via email and cold calling. We've started developing a social media presence, but it's hard to convince brands and retailers that there isn't a catch. With so many companies looking to connect with both consumers and businesses, getting our message out is a very slow process. However, we are excited to push forward.
How can our community help?
Mana Fashion Services does such an amazing job supporting our community, this interview being one example. Google loves pingbacks and backlinks. Our site needs to rank higher organically. An interview with such an active company in the sustainability space is amazing for Sneaker Impact. We would also love to place boxes and collect sneakers at your community events.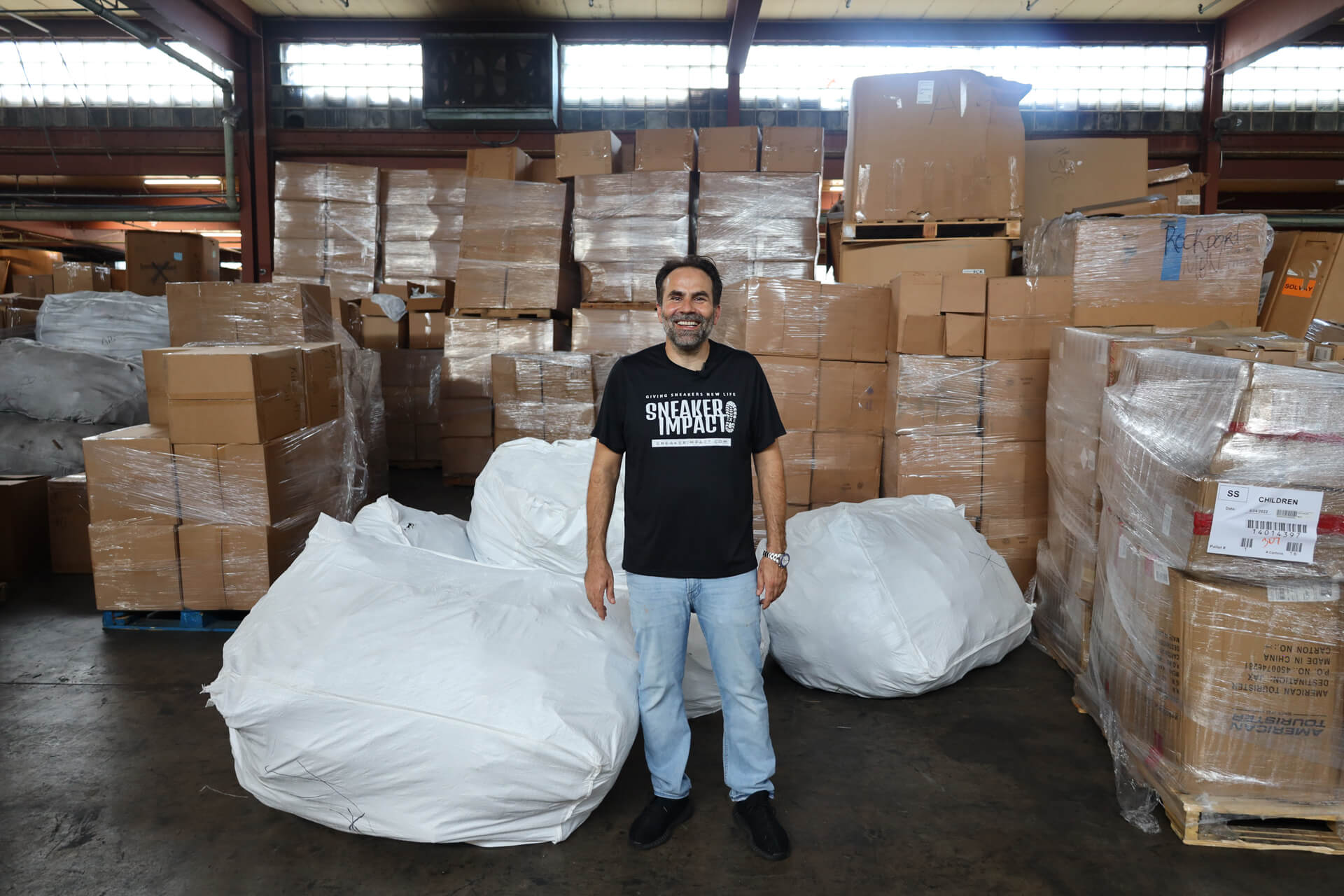 What is your goal/dream for the next 10 years?
A goal is to no longer have to collect sneakers. In a perfect world, what we are doing wouldn't be needed. Unfortunately, brands aren't making sneakers with the end of life in mind. Many companies are still producing sneakers with toxic materials and plastics. In ten years, we hope Nike Move to Zero, Adidas Made to be Remade, On Running Cyclon, Merrell Retread, and The Natural Fiber Welding Footwear Collective will create sneakers that can be placed into compost, or into the ground, without causing harm to the environment. That would be the dream. We might be out of business, but we would then focus on bringing low-cost, environmentally safe sneakers to the same communities we work with today.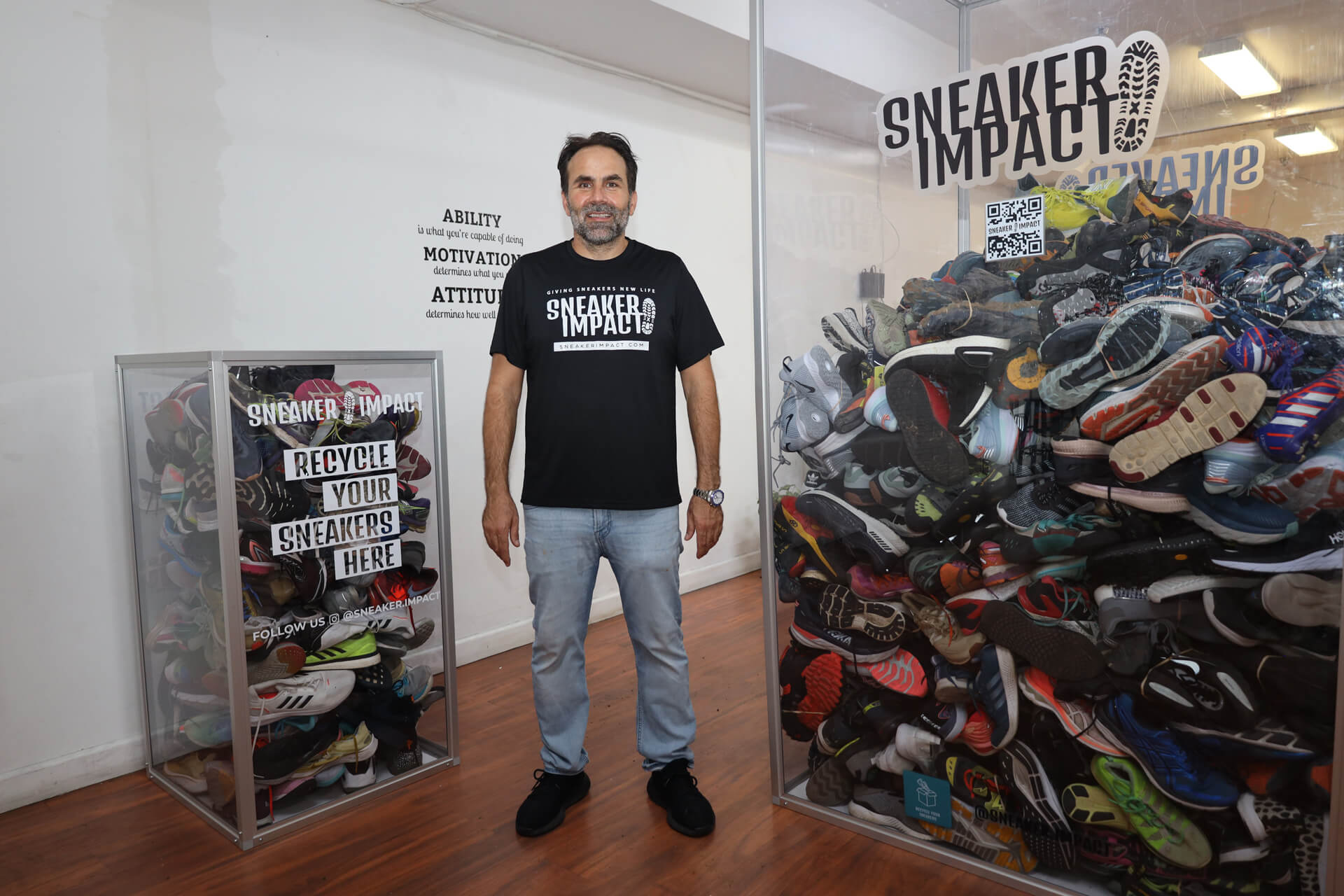 In your opinion, how can the fashion industry be more sustainable?
Easy answer – the fashion industry can stop making new products and begin upcycling and creating products that can be safely returned to the earth without harming the environment. We have had to learn more about being sustainable, too. A lot of the sneakers we collect aren't in the condition to be placed in these countries. We partnered with Waste Innovations to be a part of their Curb to Grid Service. Sneakers that can't be used are now being turned into energy for our surrounding communities. This is a new aspect of our business. The fashion industry should always be learning and willing to do better.
Please share your social media handles, website, or anything else relevant to Sneaker Impact so that the audience can learn more and get involved.
---