The Voices of our Community: Smart Swimsuits
Discover the inspiring journey of Aleksandra Fardanov, lawyer turned sustainable designer on a mission to protect the environment while revolutionizing swimwear.
Jul 31, 2023 · 6 Minute Read
---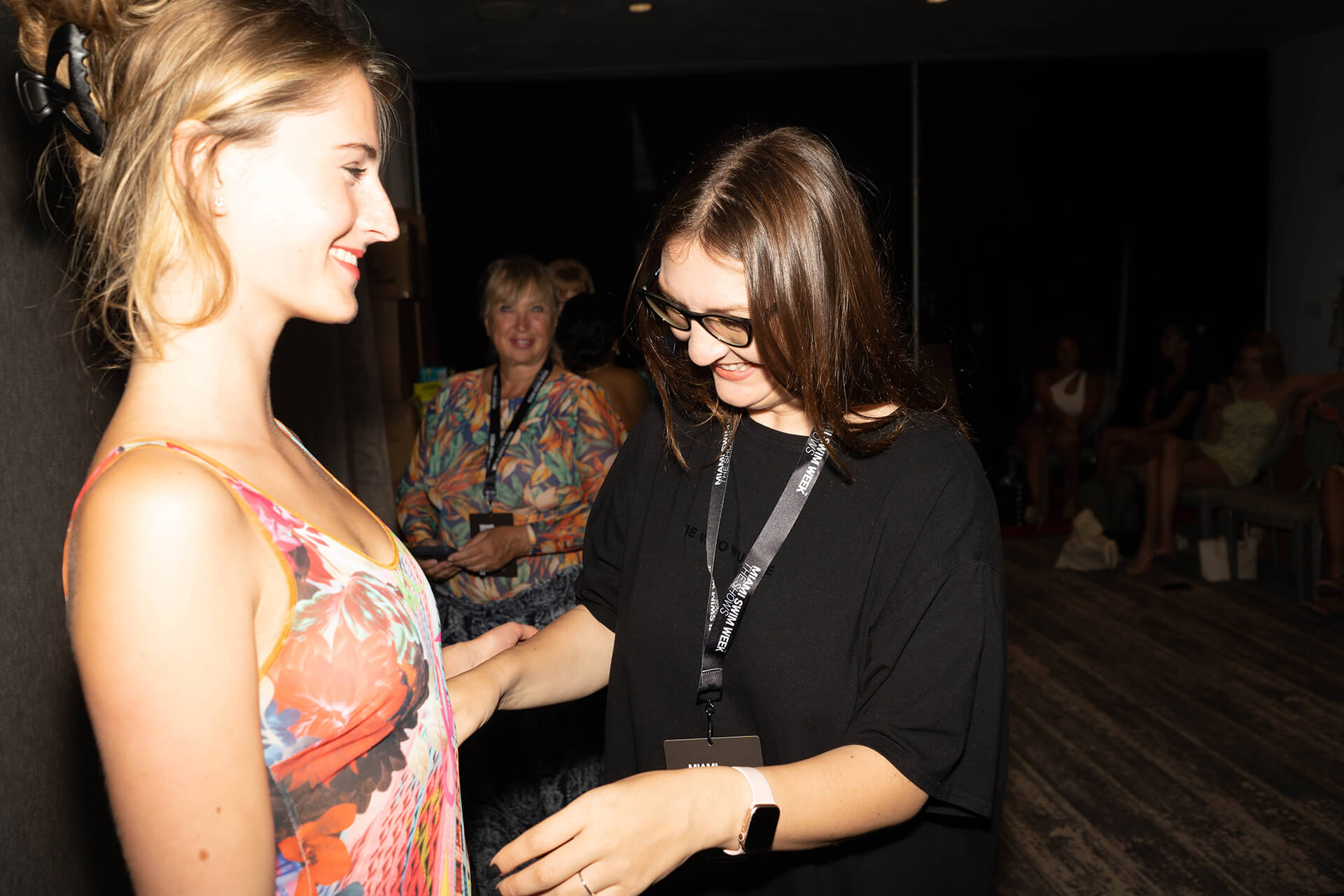 Aleksandra, can you tell us about your career background?
I am a lawyer, psychologist, and hypnotist. Having completed two Master's degrees at 19, I later pursued a Ph.D. in law, but after seven years in the field, I realized it wasn't for me. Leaving my legal career, I ventured into the unknown, starting my first business with a $1,000 investment. Within a year, it turned over $1,000,000. Prioritizing helping people and environmental protection, my life also revolves around meditation, hypnotherapy, and yoga.
What differentiates Smart Swimsuits from other online swimwear retailers?
Our swimsuit line pioneers skin protection and environmental health. Our SPF 35 swimsuits use a unique fabric weave to block harmful rays while still allowing an even tan. With each suit saving 3 bottles of sunscreen, we aim for a massive change in our planet's water systems.
Key features of our swimsuits:
Environmentally friendly; SPF 35 reduces sunscreen use and ocean contamination.
Prevents photo-aging and skin damage with SPF 35 protection.
Mesh fabric allows tanning without burns or tan lines.
Lightweight shapewear fabric with stretch.
Breathable fabric dries quickly to lessen time in a wet swimsuit.
Versatile beachwear skirts or pants for a seamless transition from beach to town.
Bonus: our prints are beautiful and unique!
What inspired you to create your swim line?
We've been working on another project – creating unique biodegradable plastic that can retain a scent for a long time. It took us four years to obtain patents. While contemplating the immense amount of plastic that enters the ocean every year, I started researching and discovered that chemical sunscreen is also extremely harmful to our marine life and the entire ecosystem. We aimed to create something light and breathable, reducing the need for sunscreen. Partnering with a manufacturer in Lithuania, we developed a new fabric.
Sounds like magic? It's just science.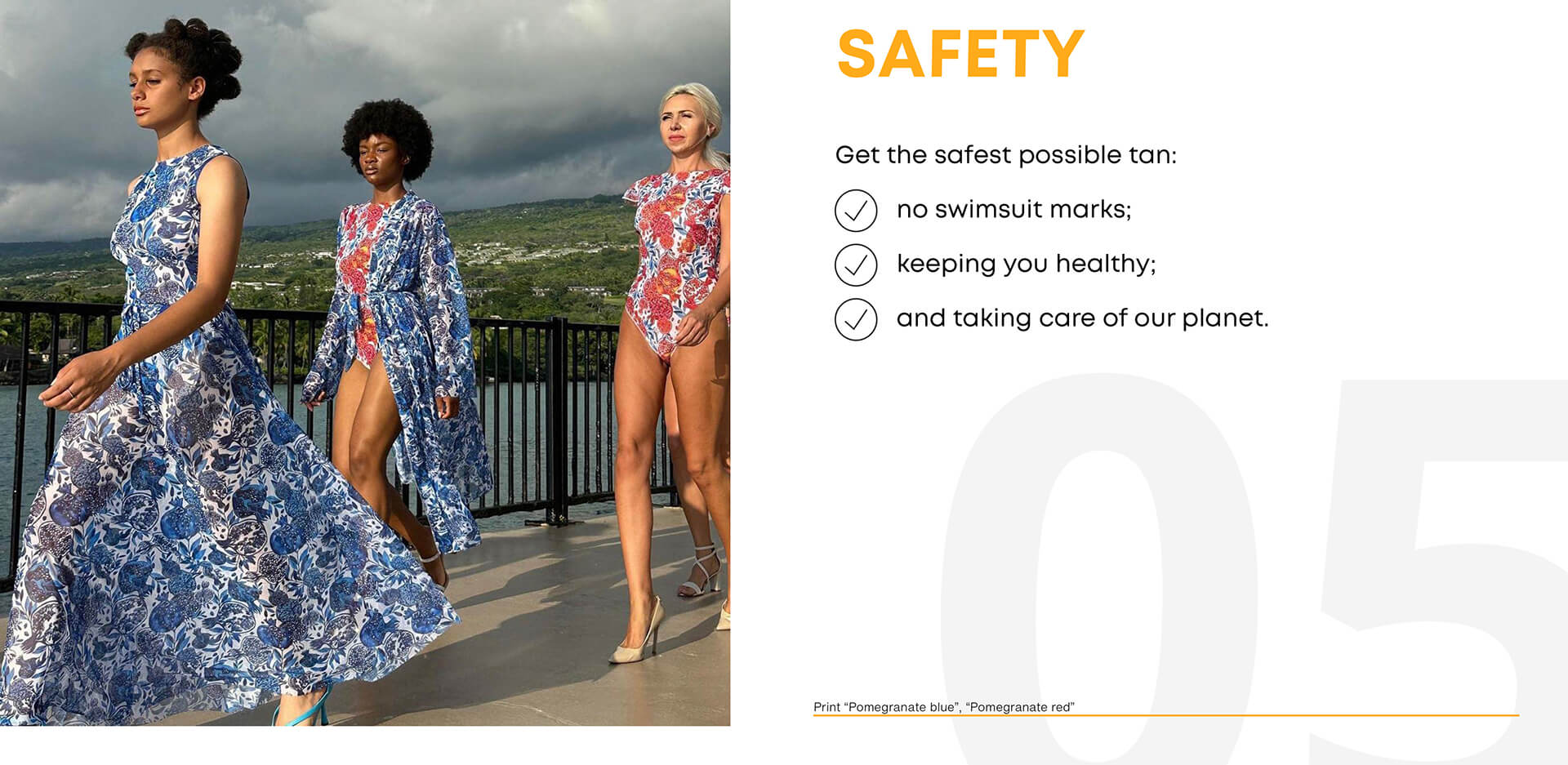 How do you ensure the quality and durability of the swimsuits offered on your website?
Quality is of utmost importance to us, and one of our missions is to bring slow fashion back to the market. The material of our swimsuits was developed and tested by the manufacturer for about two years to ensure it retains its shape, does not fade, provides bust support, and has shapewear-like effects. The Institute of Optics' tests confirm its SPF 35 protection.
Could you explain some of the "smart" features or technologies incorporated into your swimsuits?
Our swimsuits are environment-friendly, helping to save our planet by protecting the reefs and corals. The unique fabric protects the skin against the negative UVA effects of sunlight, while still allowing you to get an even tan. One Smart Swimsuit replaces several bottles of sunscreen.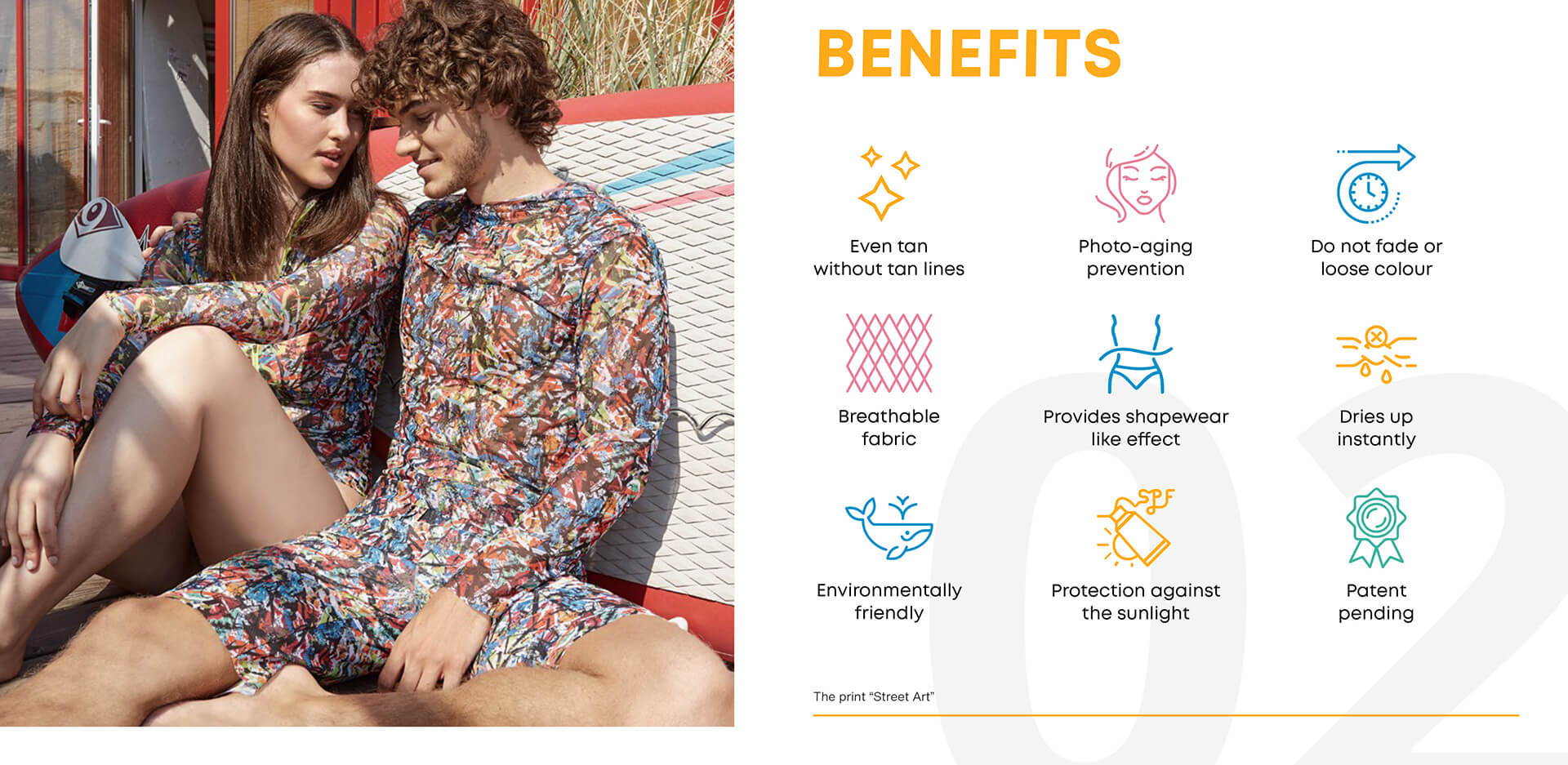 What steps do you take to provide a seamless online shopping experience for customers?
User-friendly website design and mobile responsiveness
Fast loading times
Clear product descriptions and images
Multiple payment options
Smooth checkout process
Transparent shipping and return policies
Various channels for customer support
Seamless order tracking
What made you choose Miami as HQ for your business?
Last year, we attended Miami Swim Week for the first time, and everything turned out in the best way for us. The organizer prioritizes brand support over money-making, and our unique product caught their attention. Through them, we connected with Fashinnovation's Founder, Jordana, a strong advocate for sustainability. Their community unites fashion and innovation, guiding businesses toward sustainability. Jordana invited us to Miami Talks, hosted by Mana Fashion, where we met the Mayor of Miami and had the opportunity to witness the city's support for ocean protection and environmentally conscious brands.
After that, I spent the year traveling around the United States, attending events, exhibitions, and shows, but found no other place with such comprehensive and supportive approaches. A few months ago, we decided to move to Miami, and it feels like we're part of a nurturing family. In this environment, people share a vision for our planet's future beyond dreams. It's a family that offers unwavering support, takes action and organizes inspiring seminars and grants opportunities. After facing skepticism and negativity, such as questions like 'Why are you doing it? Is it not better to follow the crowd and source from China?' or 'Why create biodegradable plastic that no one needs?' or even being told, 'Those swimsuits won't fit into the USA, and no one needs them.' Now, writing with tears of joy, I realize I am not alone. I'm embraced by like-minded individuals who cheerfully proclaim, 'Wow, yes! Everything is not in vain.'
As a community, we envision a better world, striving to inspire the next generation with care for the planet, fostering a remarkable and supportive environment that reaffirms our belief in positive change.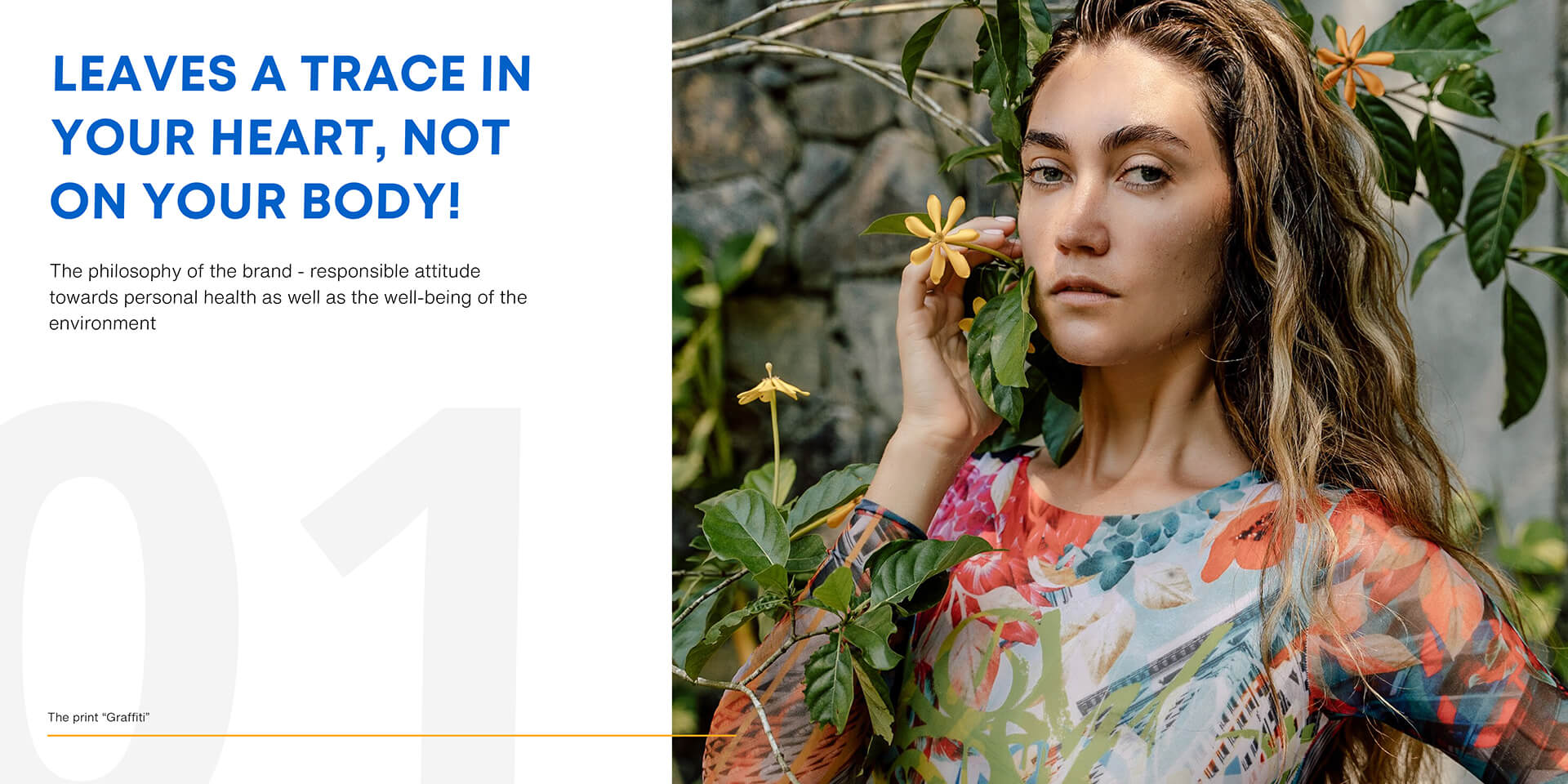 Tell us about sustainability initiatives or ethical practices that Smart Swimsuits follows in its production and distribution processes?
Sustainability is vital to us. Our swimsuits belong to slow fashion, made to last. We incorporate recycled plastic into production, source materials ethically, and use sustainable packaging materials. Our packages are reusable and made of biodegradable material. Currently, we are exploring the implementation of technology that will enhance our customers' online fitting experience, aiming to minimize returns and improve overall satisfaction.
What are some challenges you faced building your brand?
Converting an idea into reality, especially when creating something entirely new, presents its challenges, from fabric creation and testing to patenting the process. I vividly recall an incident at an exhibition when a seasoned doctor of science, who had worked with plastic all his life, sniffed our plastic phone case, looked at me, and exclaimed, 'This is impossible!' I replied, 'Well, you see, we did it. There is a patent.' Still, he insisted, 'But it's impossible…'
We have gone through numerous stages, gaining satisfied customers and visibility, yet to achieve substantial growth, we now need financial investments.
How can the Mana Fashion Services community help?
By supporting us, we aim to grow and make a positive impact. My partners, employees, and I all believe in the power of giving and helping others to grow and better ourselves. Perhaps this article is now being read by someone who shares our passion for the planet's future and sees the potential benefits of innovative materials like our bathing suits and biodegradable plastic. They might be looking for a project to invest in, partner with, buy from, or support with grants. Who knows? 😊
Please share with the audience where they can discover more about your brand and how they can get in touch with you.
---