The Voices of our Community: PARAISO Miami Beach
We sit down with Natalija Dedic Stojanovic to discuss her journey from TV Host to fashion entrepreneur, learn more about her current projects, and hear her unique outlook on Miami fashion.
Sep 30, 2022 · 6 Minute Read
---
Natalija, please share how you started your career in fashion.
It was 2005… and one of the most important crossroads in my life. I moved to the United States and had to decide what career path to take. I had the choice between being a TV host, something I had been doing in Serbia for over six years, or journey into fashion and join my husband, Aleksandar, who was building and growing his biannual fashion week (called Funkshion Fashion Week at the time).
I love new challenges, change, and the chance to learn something new. Now, 17 years later, I have to say it was one of the best decisions I've made. Watching our platform, PARAISO Miami Beach, impact the swimwear industry and help it grow is truly spectacular.
Today you have both Funkshion and Paraiso. Can you tell us more about the divisions and your involvement in each?
Funkshion is a production company started by my husband Aleksandar over 25 years ago. The company now produces major events, such as FTX Grand Prix Festival by Mercedes-AMG Petronas, Formula 1 at Miami's Hard Rock Stadium, Miami Padel Open, and other large-scale events during Food & Wine Festival, Art Basel, Boat Show, and more.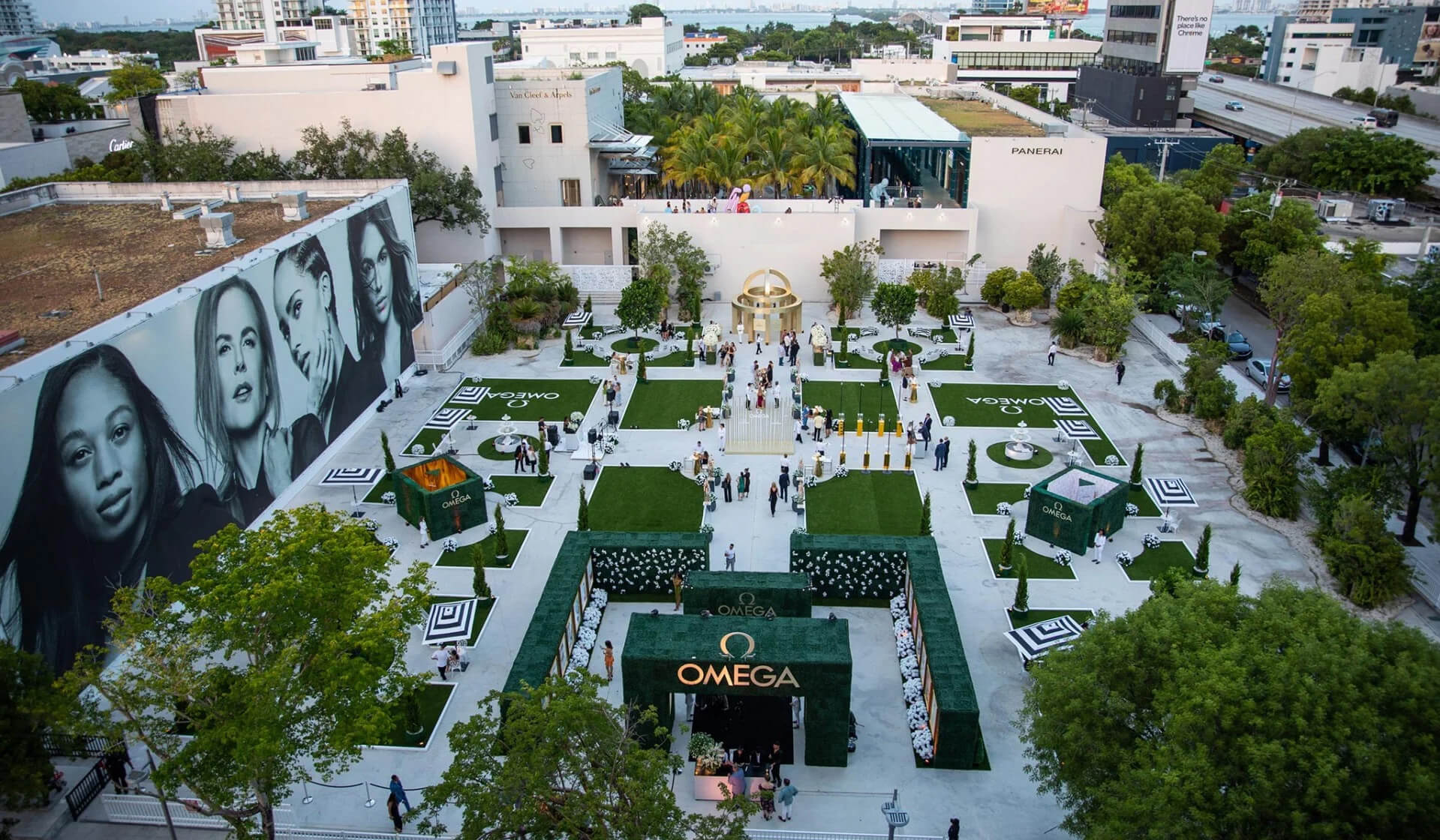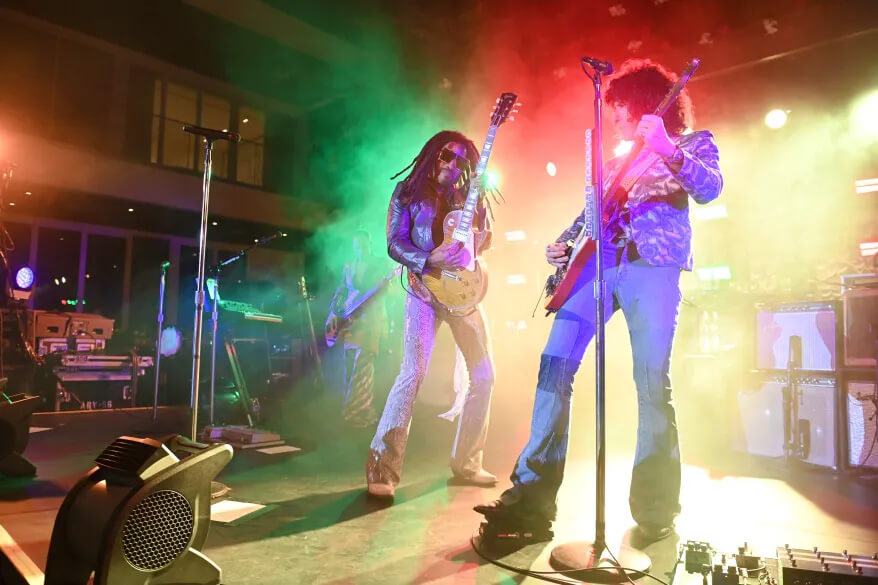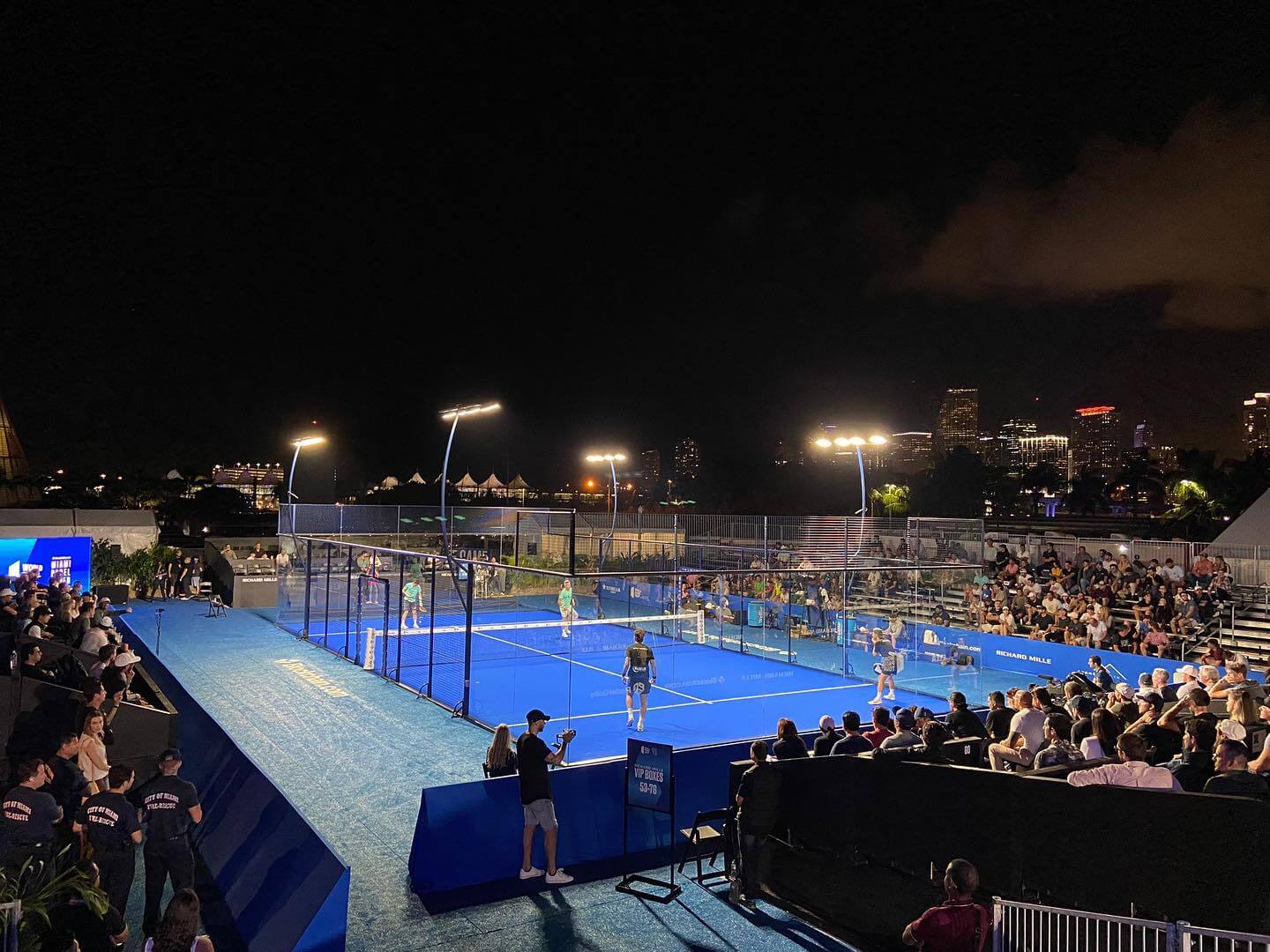 Miami Padel Open produced by Funkshion, Island Gardens
Funkshion is also the executive producer of PARAISO Miami Beach (known as Miami Swim Week). I used to be the Creative Director of Funkshion Fashion Week back in the day before co-founding PARAISO with my husband. Now, with a sole focus on this growing swim week platform, we try to find new and exciting ways to showcase leading talent and create partnerships with like-minded companies.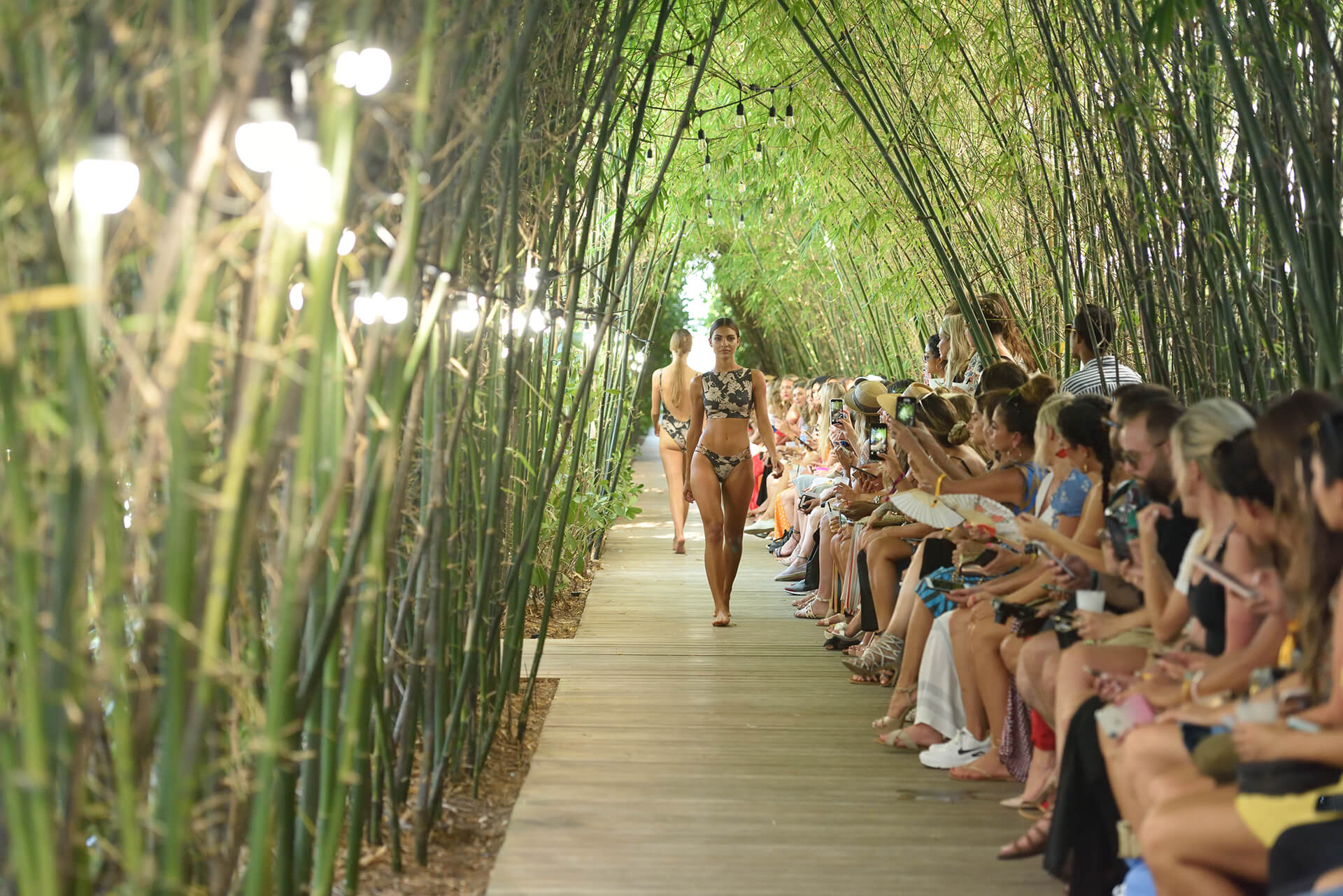 What separates Paraiso and Funkshion from local competitors?
Funkshion is unique in our personal approach to each project and production company, as well as the relationships we build with clients through our work.
As far as Swim Week, the main separation between PARAISO and other secondary productions is the size of our platform. We produce more than 45 events over four days, build two custom tent structures, and activate satellite events at over ten different venue locations. PARAISO is Miami Swim Week. We curate our schedule to present the main trendsetting brands who are leading the industry at that moment.
For example, this year we presented RIOT Swim – a swimwear brand by Monti Landers that hugely impacted the industry during the pandemic. With a unique product line separating them from others brands, the company has been on the rise for quite some time now. We saw the importance of presenting their line in person for the first time on the main PARAISO runway.
Models walk in RIOT Swim on PARAISO Runway
I have to say that I don't see smaller platforms as competitors, as we all play our own important role during this industry-wide event. Every year, we have numerous brands that we must decline for various reasons. Some brands come to us when their collections are not ready for the main runway, and some simply don't have the budget for big show production. They usually start off showing at smaller platforms or create individual stand-alone events.
I like to observe these brands and the way they grow. The moment we decide they are getting stronger and ready for the main runway at PARAISO, we invite them to participate. One of those brands is Bfyne. They showed for a few seasons with a secondary platform before we invited them to join our PARAISO schedule. I simply adore their line; it is so vibrant, well done, and full of life. Their collaboration with Models of Color Matter makes their show one of the most important in our program, setting the stage for diversity, inclusivity, and the celebration of culture within fashion.
Could you share some of Paraiso's marketing stats?
PARAISO creates over 45 events within 4 days at 10 different venues, attracting an in-person audience of 30,000 people. The effect that Swim Week has on media is tremendous. This year, PARAISO gathered over 6.2 billion overall media impressions, which translates to an AD value of $5,549,399.
Why did you choose Miami as your home base and place to start your business?
Miami was already a hub for swimwear fashion when we started doing our events over 15 years ago. The trade show, SwimShow, was a major player at the time, attracting brands from over 65 countries around the world. Runway show platforms organically developed as brands sought to engage with current and potential buyers in order to promote their lines. When the media got involved and began to show interest, it was final. The marketing value of producing the event during Swim Week started to make sense.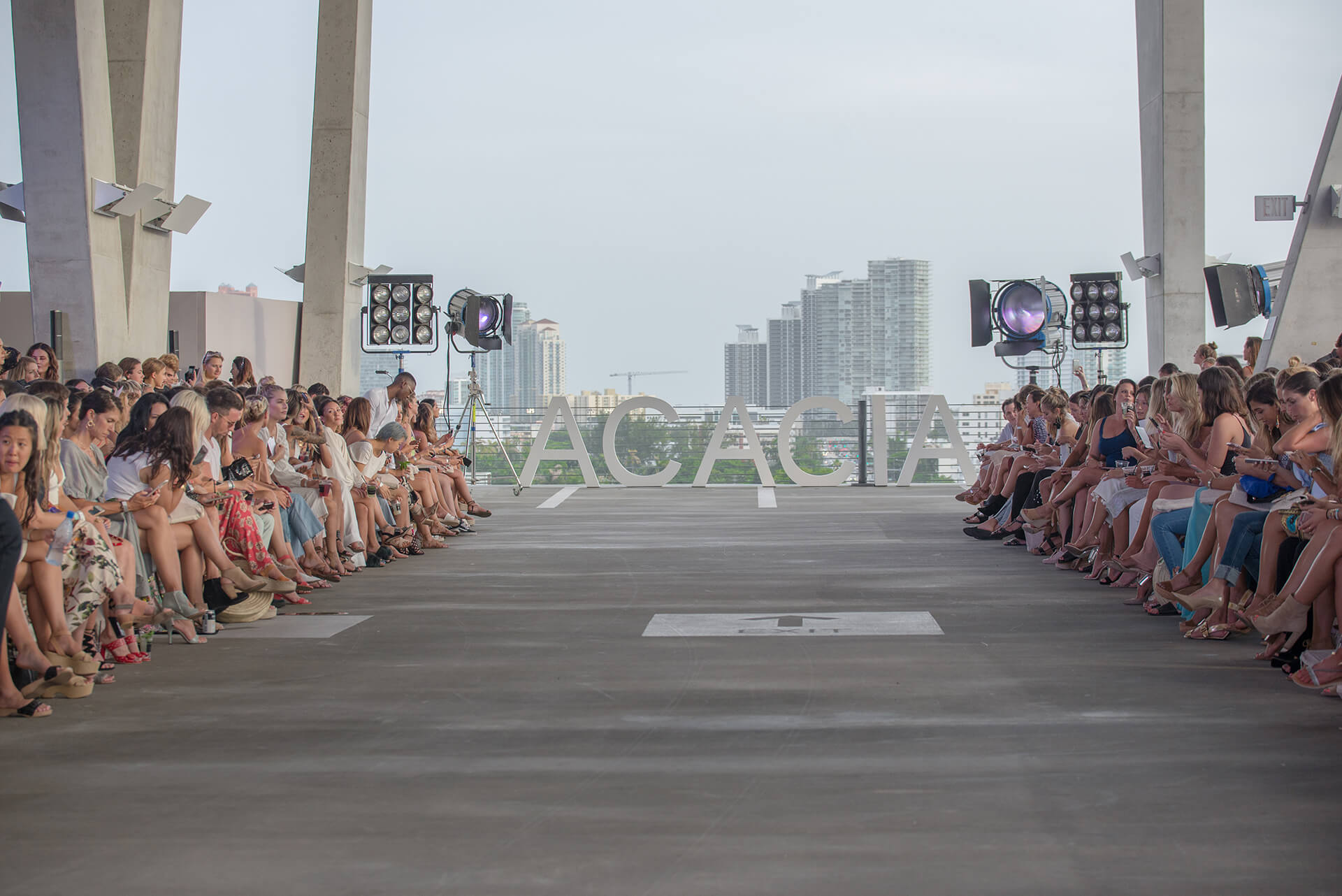 What changes do you wish to see in Miami fashion?
I would love to see a true fashion infrastructure built; more showrooms, more fashion focused PR agencies, and more fashion publications.
What measurable actions can an existing fashion community in Miami take to stimulate the expansion of the professional industry?
I am excited to see Mana Fashion spaces come to life. I think that will be a major first step to stimulating change and will offer an opportunity for more designers to stay based in Miami to build and grow their brands.
I would also love to see a strong board of Miami fashion industry leaders come together and launch a realistic plan with steps to grow our community together.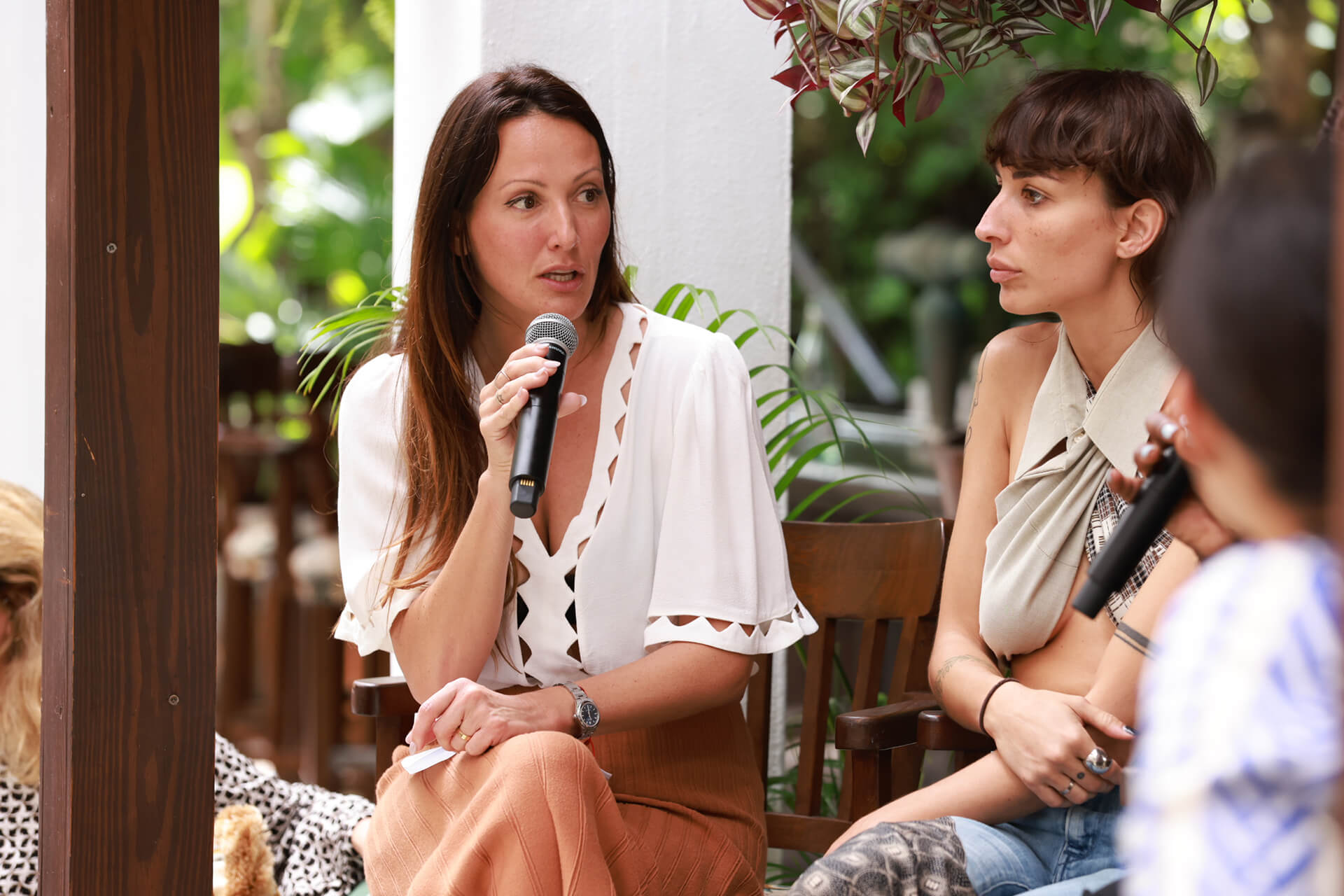 Who are some of your dream brands that you wish to see walk down your runways? Why?
Next in the works is PARAISO Resort, a curated platform with a limited number of experiences by select resorts and ready-to-wear brands. My dream is to showcase collections by brands such as Cult Gaia, Zimmerman, and PatBo.
Miami is a year-round resort destination. As the swim and resort wear industries continue to be intertwined and are becoming more sophisticated, we want to showcase that elevation on our runways.
What advice would you give to young entrepreneurs coming to Miami and starting businesses in fashion?
If we are talking about being based in Miami, my advice is — to get to know people. Mingle, schedule meetings, and go to different events. Many doors can open just by knowing the right people and understanding the culture of a marketplace.
What is the best way to get in touch with you or your team?
Our next swim week event is July 6–9, 2023. In the meantime, if anyone would like to get in touch with us, they can reach us through our website paraisomiamibeach.com or IG @paraisomiamibeach.
Don't be shy, we love to meet new designers and fellow fashion industry colleagues!
---