Mana Fashion Services & Fashionnovation Host Networking Dinner at Ocho Blanco Loft
Forty of the most influential leaders propelling the future of Miami's fashion community attended the invitation-only gathering.
Nov 7, 2022 · 2 Minute Read
---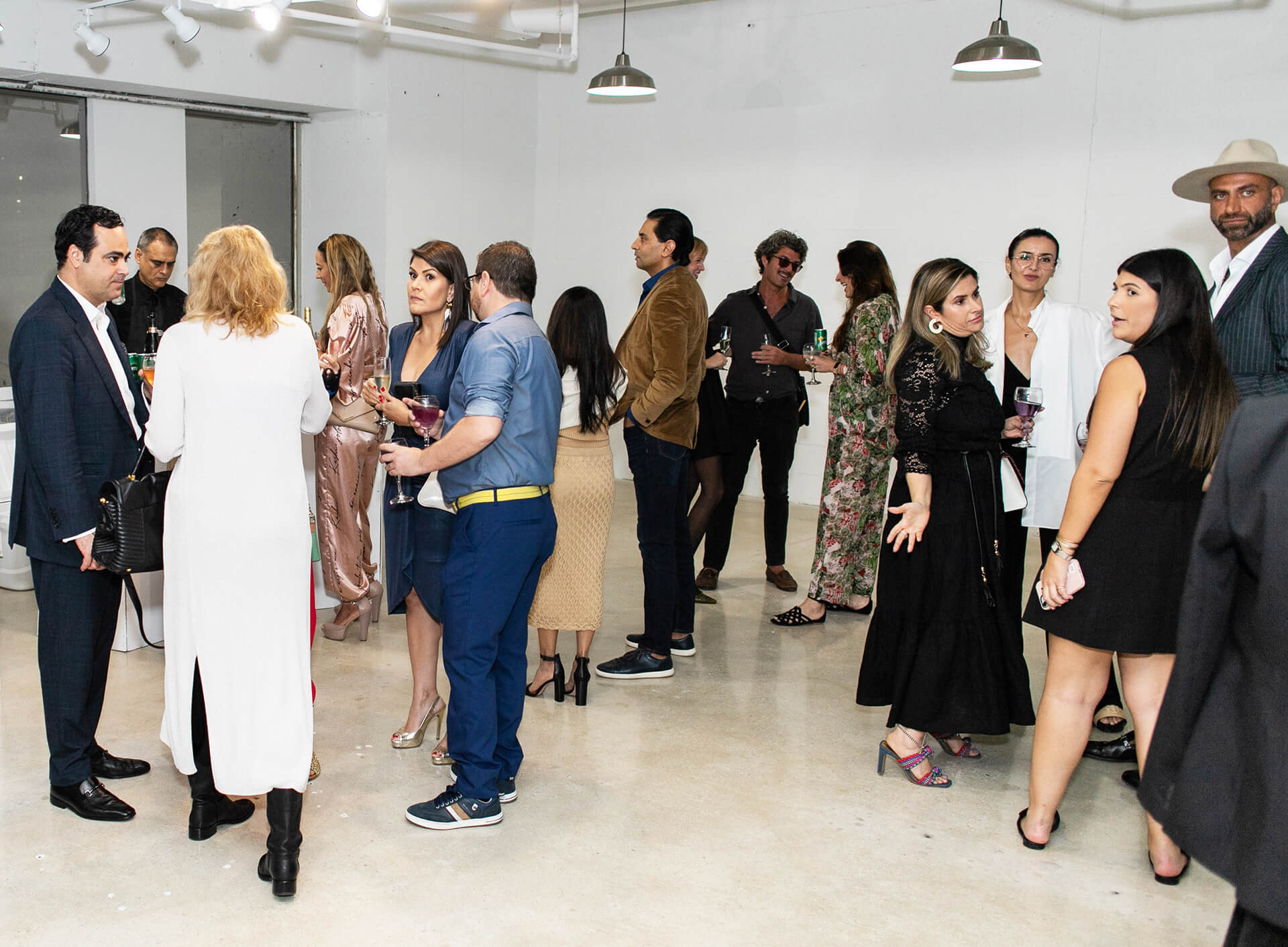 Mana Fashion Services hosts Networking Dinner in partnership with Fashinnovation, Ocho Blanco Loft
Mana Fashion Services, in association with Fashionnovation hosted an exclusive networking dinner on Wednesday, November 2, 2022, at Ocho Blanco Lofts in Downtown Miami. Representatives from Perry Ellis, Wix, DDA, Miami Dade County, PARAISO Miami Beach, Brazilian Fashion Forum, Endeavor, FGI, and others attended the intimate event.
The evening was an excellent opportunity for these thought leaders to connect and explore new opportunities to work with local creative partners such as designers Gabriel Salcedo, Ema Savahl, and iconic stylist Elysze Held.
Guests mingled and enjoyed cocktails sponsored by Consortium Wine and Spirits, Perrier Sparkling Water, Ume Liqueur, and Pernod Ricard – Mumm Napa Brut Prestige.
As attendees sat down to dinner, Martu Freeman-Parker, Director of Mana Fashion Services, showcased a compendium of recent projects and gave an exciting presentation on the future of Mana Fashion Services.
Everyone received a Mana Fashion Services tote bag filled with gifts as the evening ended. The goody bags included beauty and fragrance items from Homme, a $100 gift certificate from handcrafted jewelry brand JOA Diary, a Camellia face mask, and more.
The evening was an unequivocal success generating new ideas and cultivating powerful partnerships sure to grow and strengthen the future of fashion in Miami.
Be the first to know about future events, fashion news, and more by joining the Mana Fashion community.
To see photos from the evening, view the gallery by clicking below.
---